10 reasons to hire a photographer
Life's greatest joy, having children. From the moment you find out your pregnant to the moment they have their own and some. Maternity photos are so under-rated. Your body is growing a human! That in itself is miraculous and should be celebrated. Women's bodies go through so many changes in 9 months carrying a child. A photographer will document just what your body changed into while carrying life.
The process that the female body goes through while transitioning from pregnancy to delivery is absolutely incredible. It leaves me in awe every time I witness and photograph a birth. A baby coming into the world is absolutely miraculous. Sometimes momma's are so focused on laboring and pain management, that they are not able to fully take in and remember the tender moments that occur as she moves through the waves of transition. Moments that are worth a thousand words. Photographer's capture these moments that can be remembered forever.
Whether you just fell in love, or you've been married for 63 years, love is beautiful. Time goes by fast and what better way to remember the person you love, than to capture tender moments of you showing each other just how big that love is in front of the camera.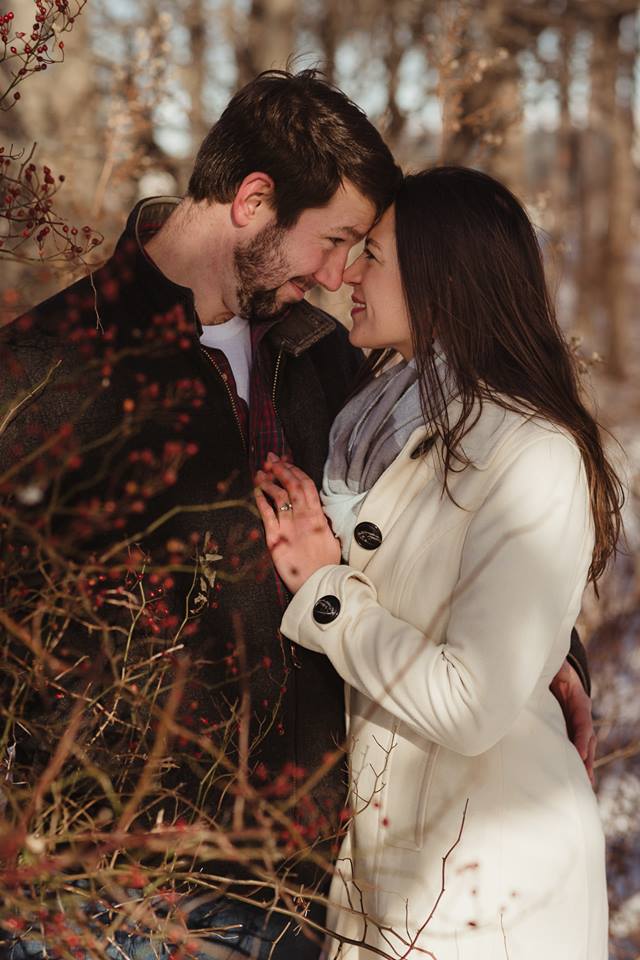 What better way to announce your engagement than with sweet photos of you and your fiance? Photos of you celebrating your commitment to one another taking it to the next level. Document those moments, because they will become timeless memories before you know it.
Weddings are full of celebration and excitement. From the morning hustle and bustle of getting ready, to the moment you say I do, all the way to the crazy night dance moves, weddings are full of memories. Lots of memories that the bride and groom never get to see because they are so busy. Hiring a photographer for your wedding is, well, a must in 2018.
Great! I love babies! I, like most people, wish they wouldn't grow so fast! Before you know it, they are walking and talking. Capture the moments before they are gone. Document the tiny details, the fuzz, the wrinkles, their tiny little hands. Babies are not babies for long, so hire a photographer to photograph your baby before you have a toddler and they aren't tiny any more.
Family photos used to be such a challenge back in the day when the only option was to sit in a studio and stay as still as possible, which is nearly impossible if you had young children. Nowadays, cameras a much easier to carry around, and photos can be taken outside at a park or wooded trail where your children can just have fun exploring their environment with mom and dad. Those moments are real, and the memories are authentic.
Dogs and cats are just like children, they are family, and they aren't around as nearly as long as we wish they could be. Taking photos of them so you can remember them is great. But what about taking photos with them? You want to remember how you felt when you were telling your dog he's a good boy, and you want to remember his face as you said it. Pets are our family too, they are worthy of being in the family photo too.
Children are the future. They may be little, but they are fierce. Each child has their own personality, and way of being themselves without even knowing it. They grow up so fast, and before you know it they are graduating high school headed off to college. Before they get there, hire a photographer. Capture their silly little antics, freeze time the only way possible, with pictures.
10. Senior in high school?
We all know yearbooks are a tradition. Especially your senior year of high school. Not only do you want photo's to for the yearbook and grandma's fridge, but you'll want to remember how it felt and looked to be on the finishing end of your high school years. The feeling of completion and success of graduating should be widely celebrated. Celebrate with photos and hire a photographer.