Sail Boat Same-Sex Wedding
Sail Boat Same-Sex Wedding
Nestled along the shores of Deer Isle, Maine was this beautiful piece of land dedicated to the wedding of Diana & Margo. Their home that they share with family was the best spot in the state that night! This is the story of their sail boat same-sex wedding with photography done by Breezy Photography!
After many years together, these two decided to tie the knot, and they did so in ways that were perfectly THEM! The two said their vows on the oceanside rocks while their closest friends and family floated out in the bay on little boats, surrounding them.
It was truly one of the most unique ceremonies I have witnessed to this day. After they exchanged rings and tied the knot, they set sail in their own small sail boat together.
They went out past their friends and then sailed off into the sunset around the bay together, just married. They celebrated the rest of the afternoon among some beautiful views and sweet ocean decorations.
Each table was labeled with an old photo of the guest and a bride.
Many sweet speeches finished off the night and lots of congratulations to the couple!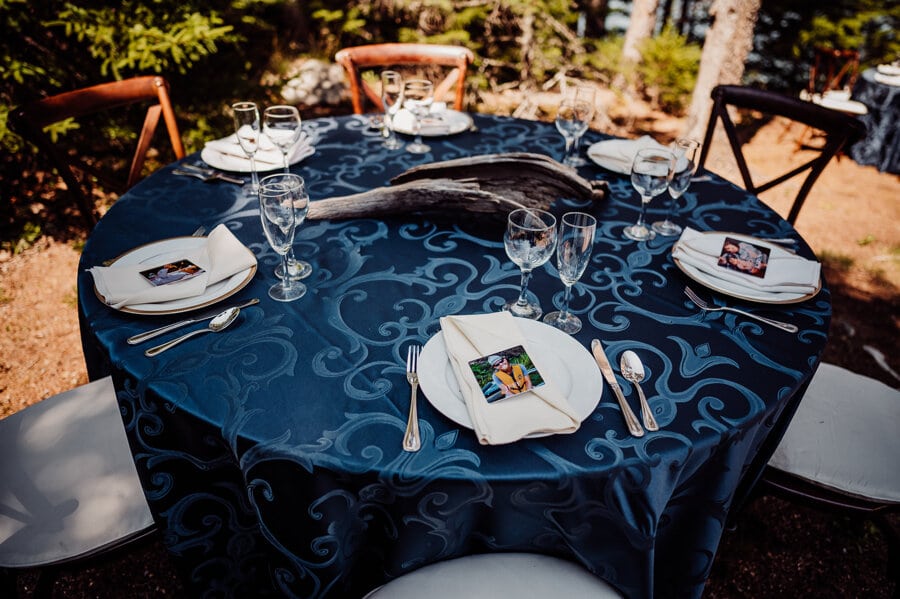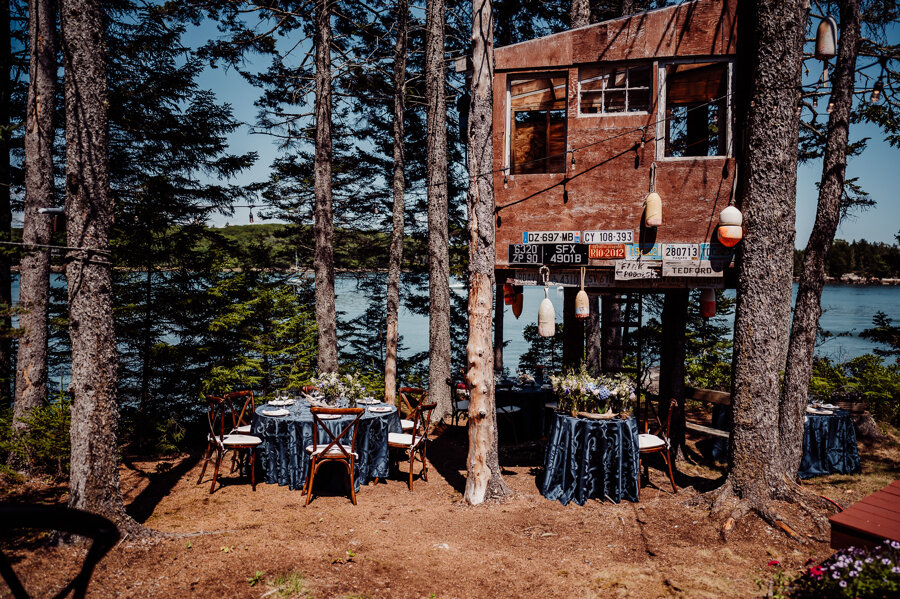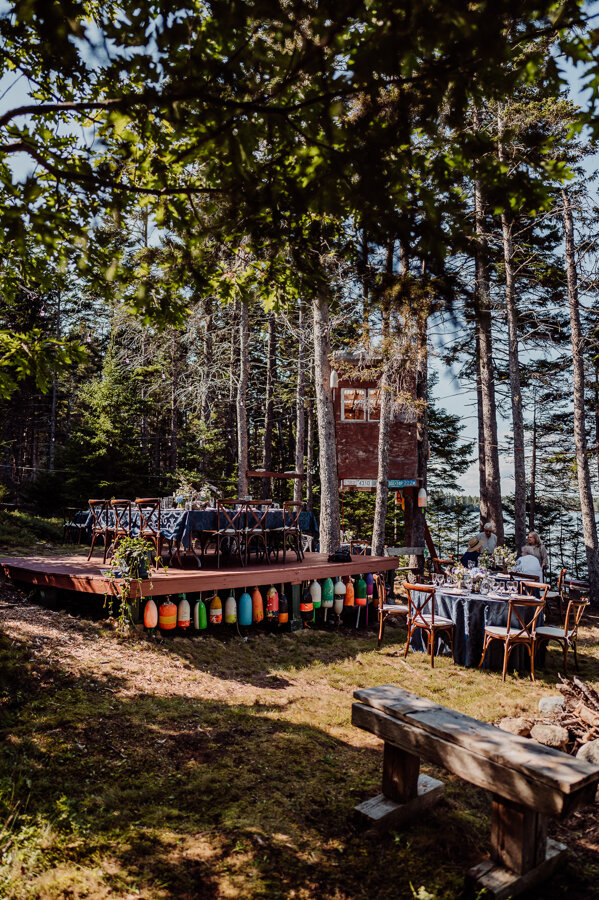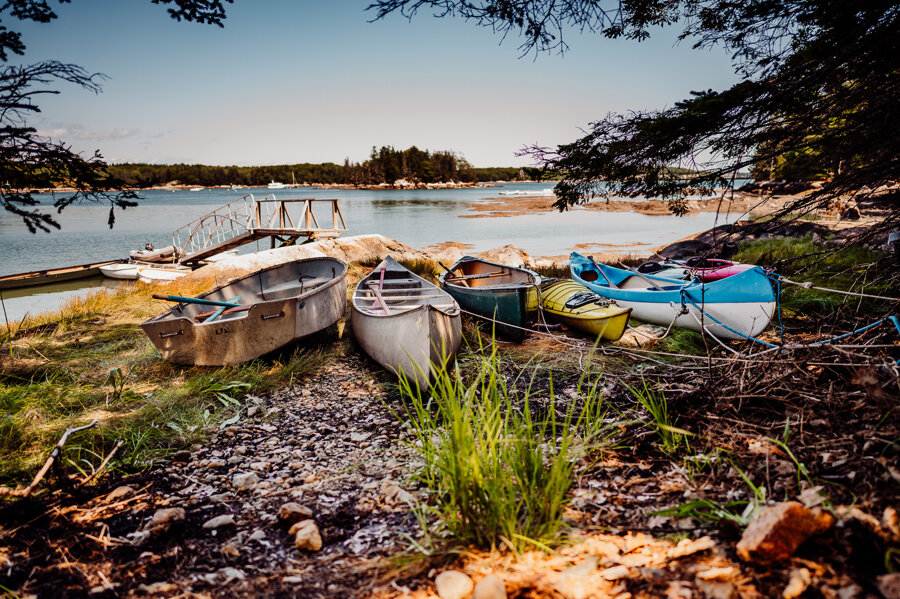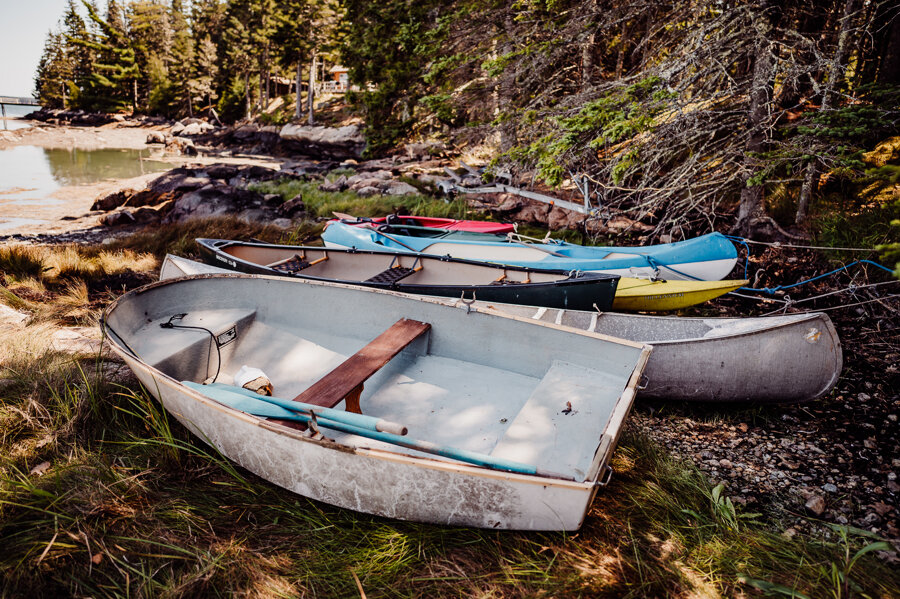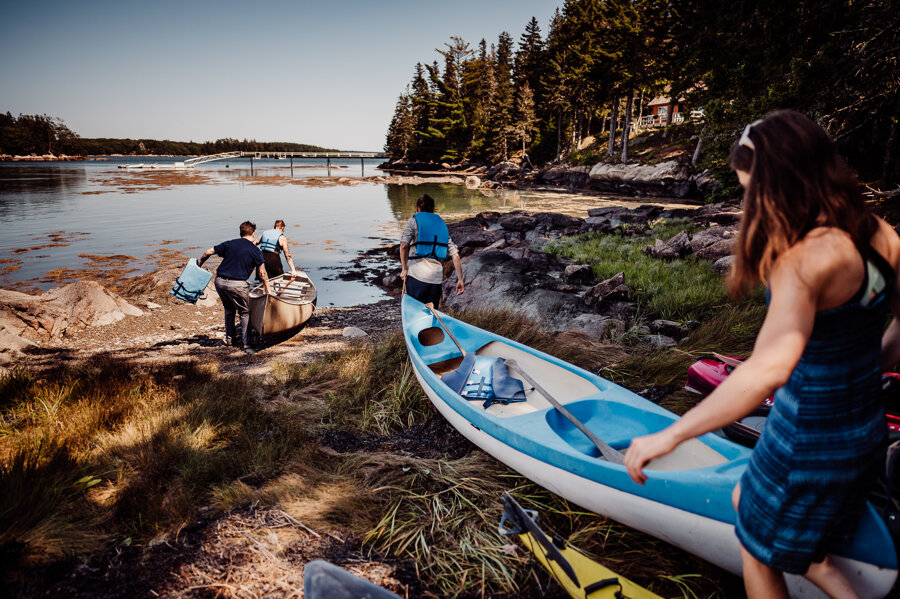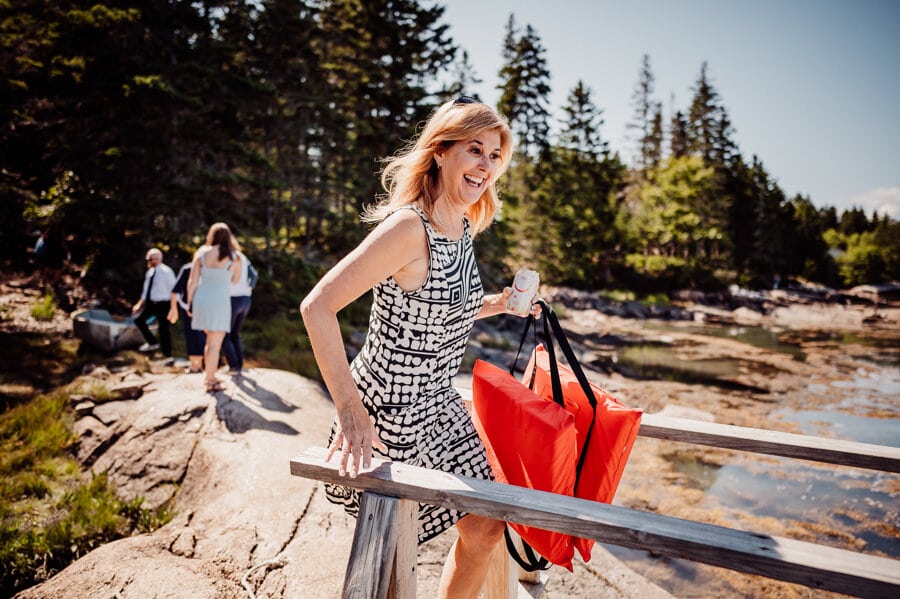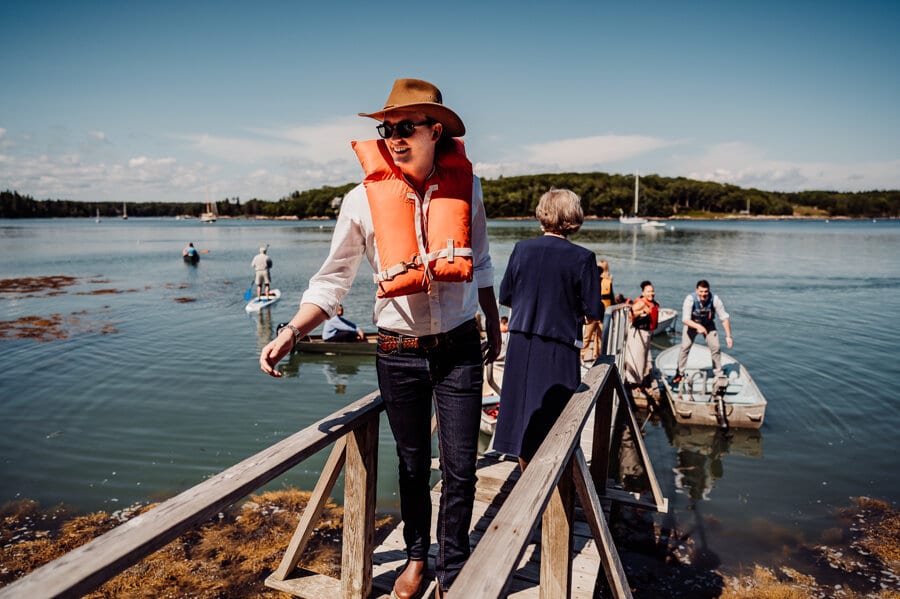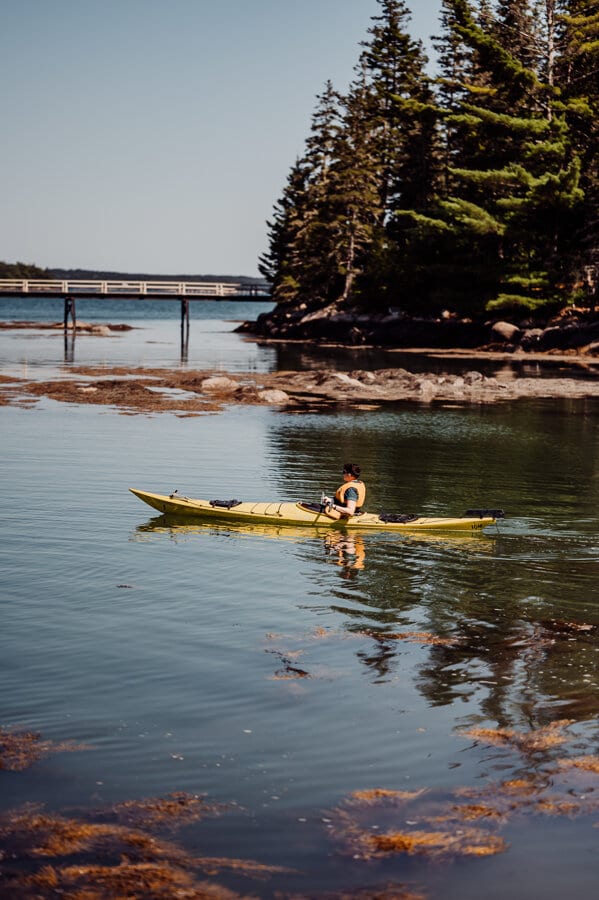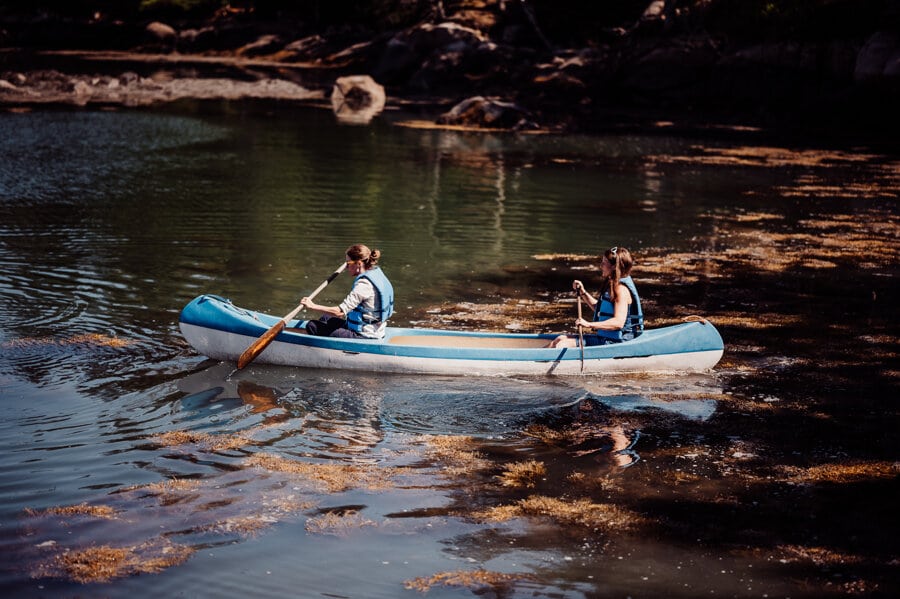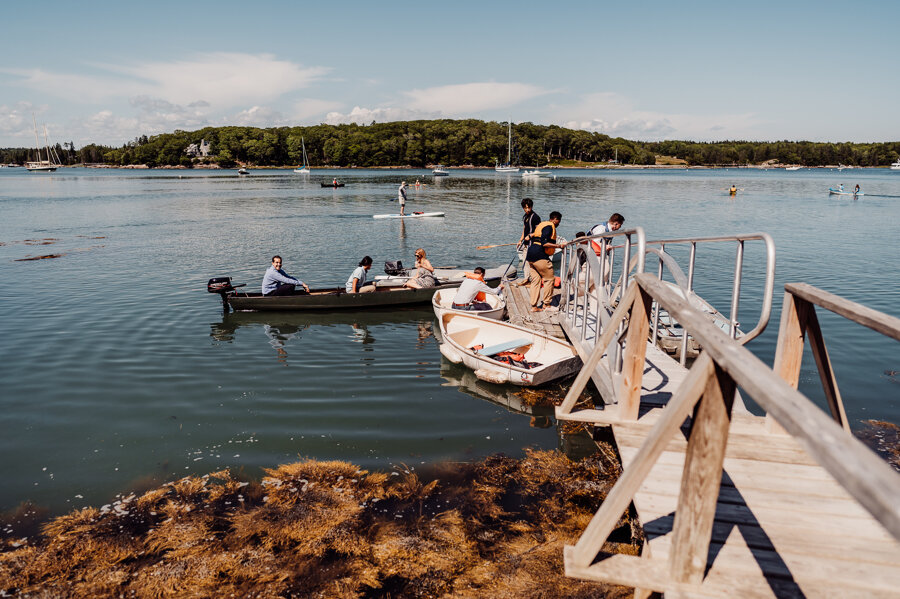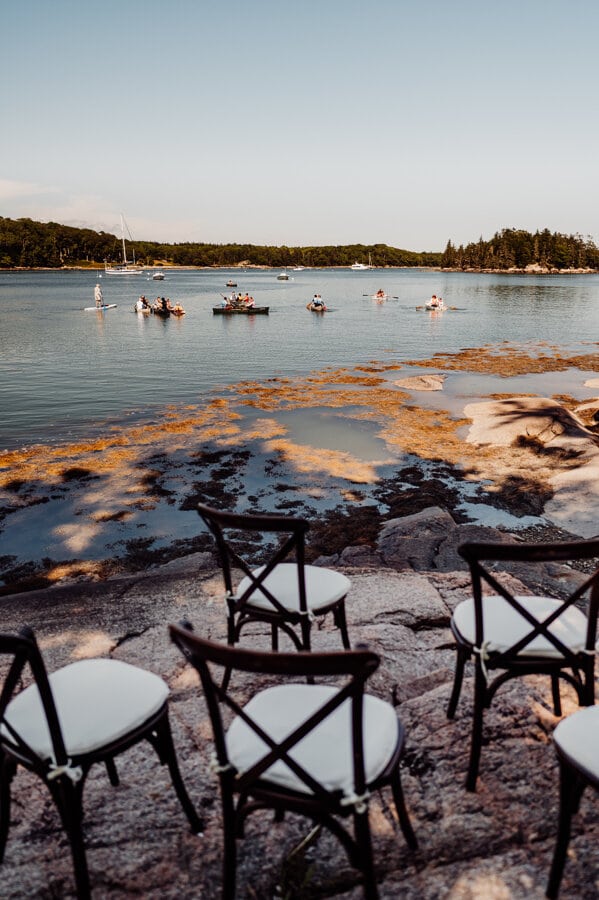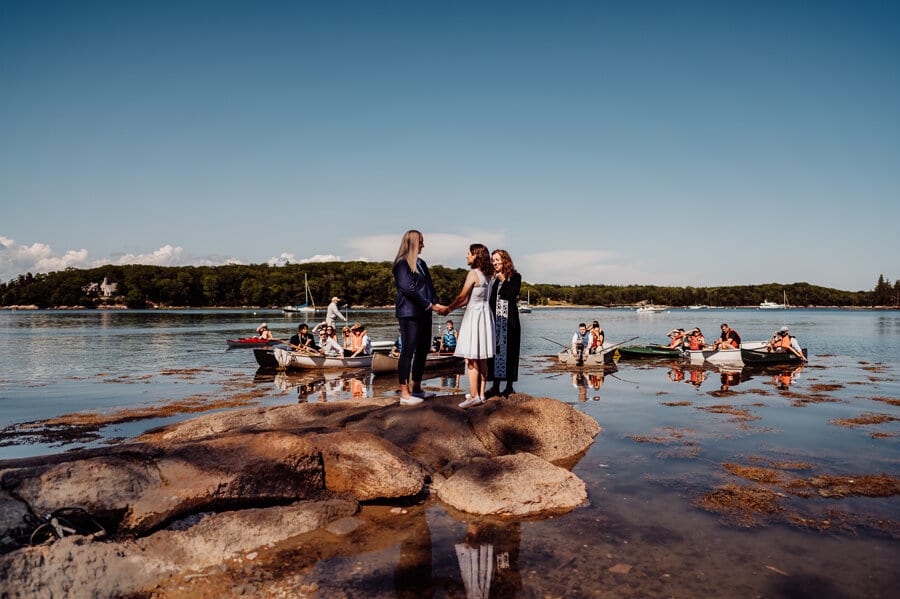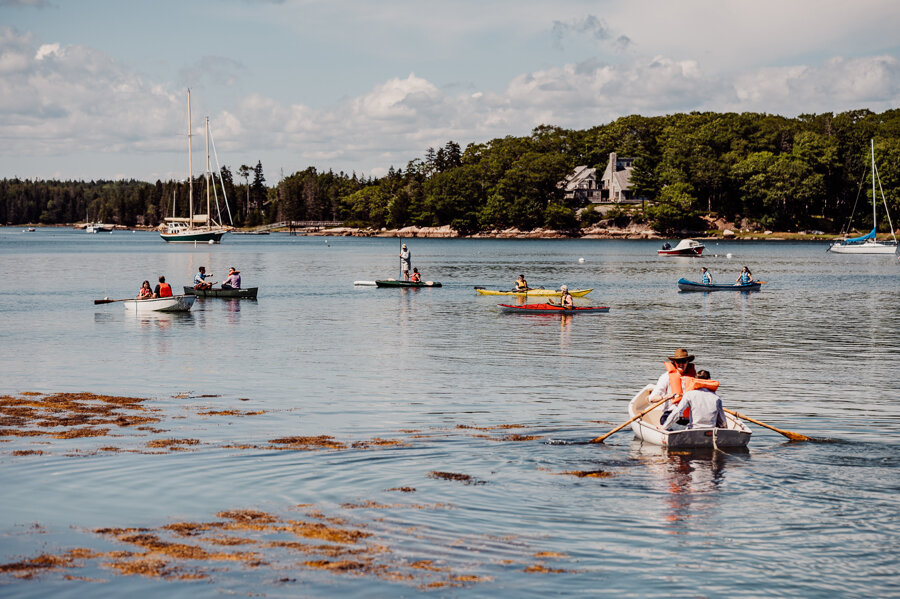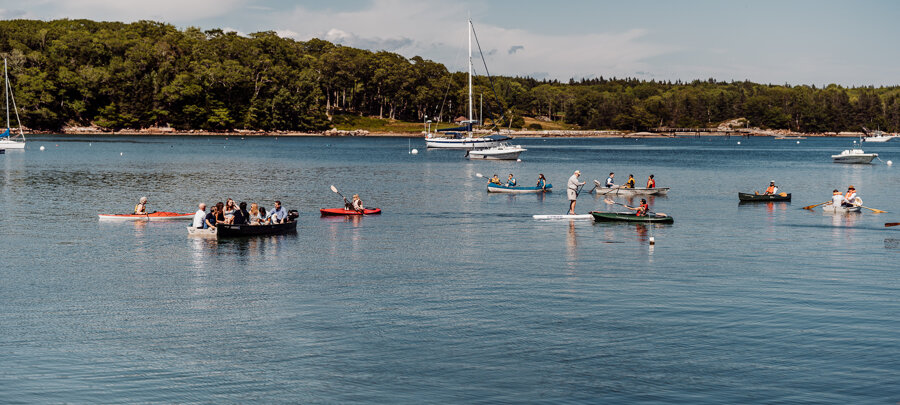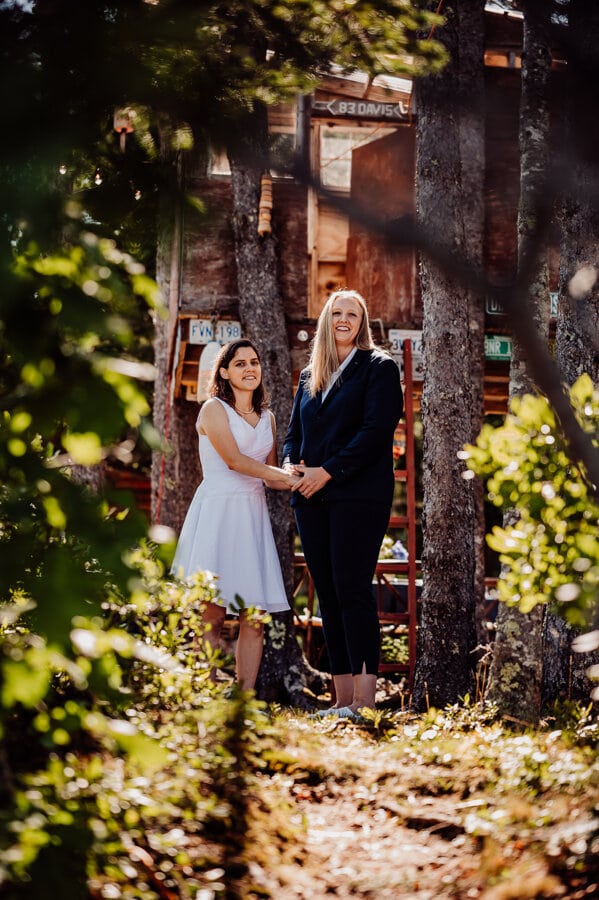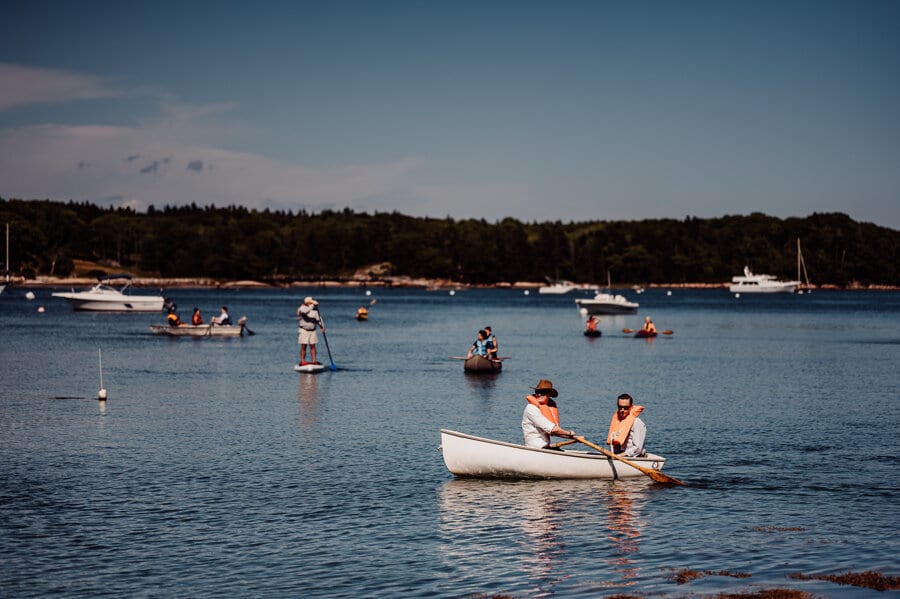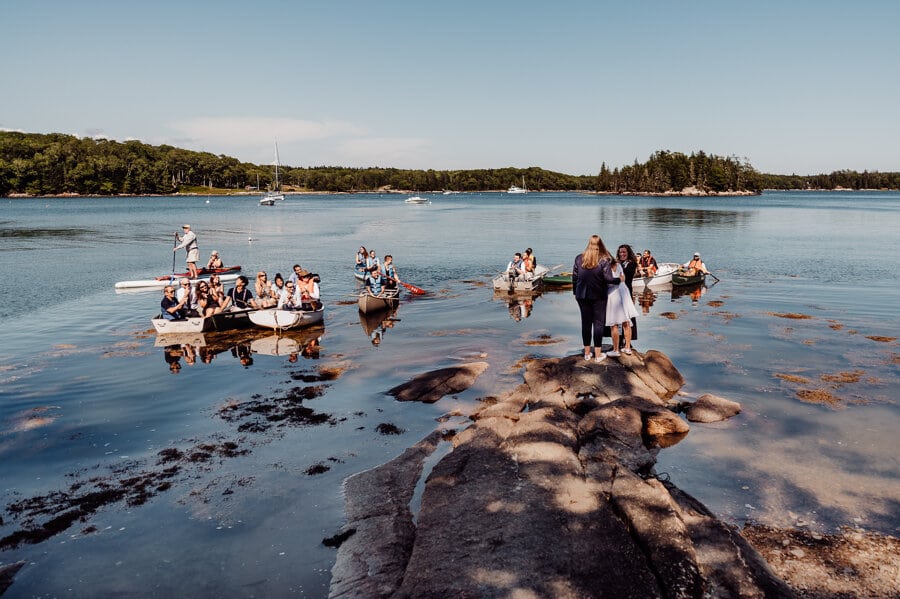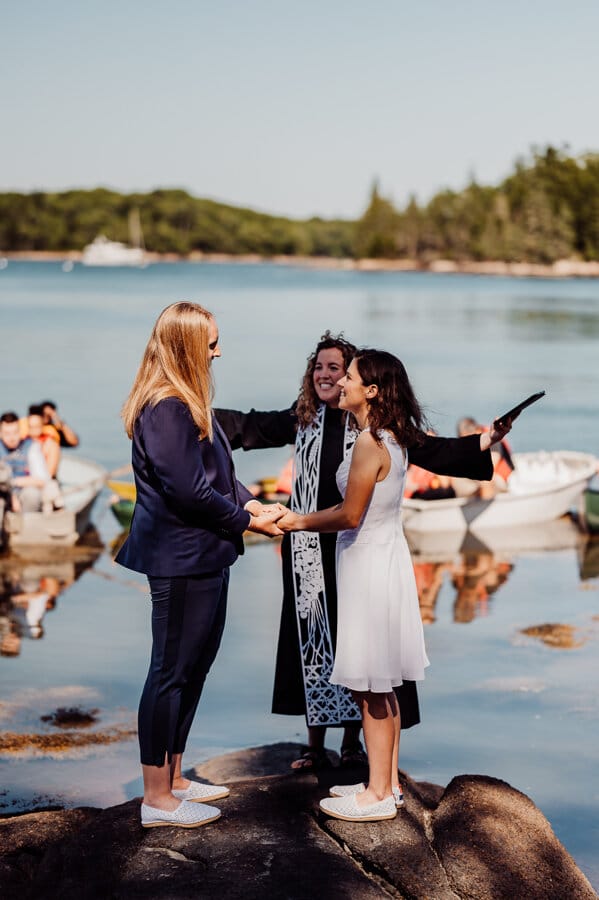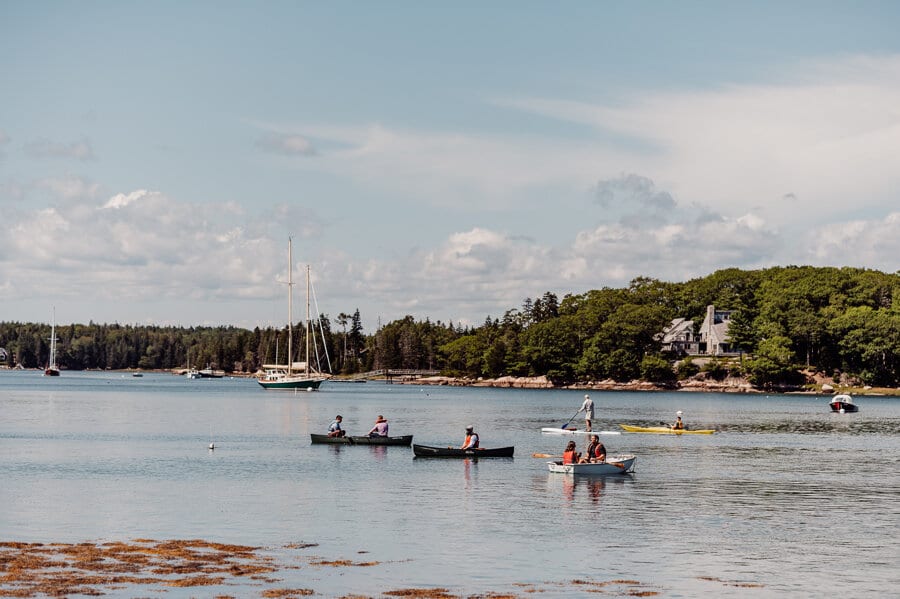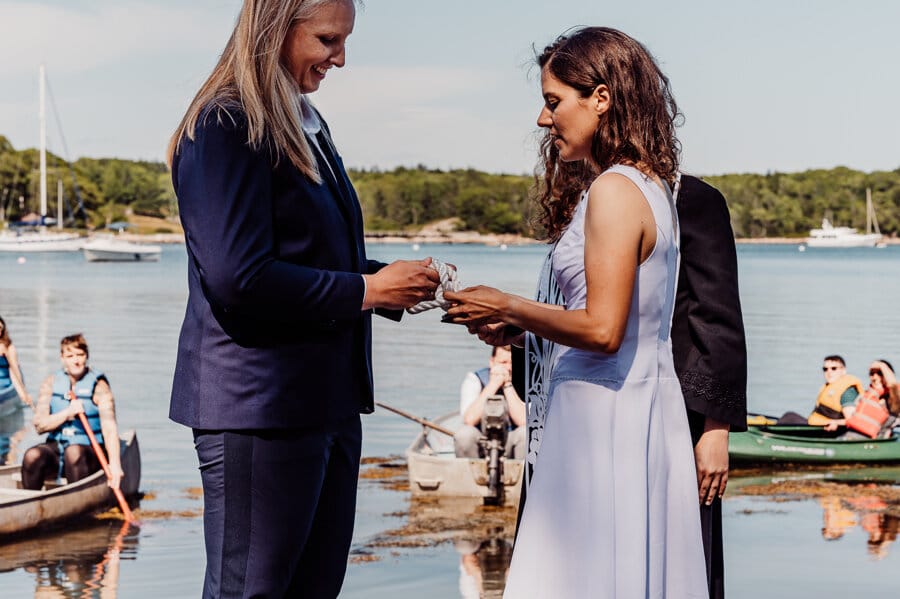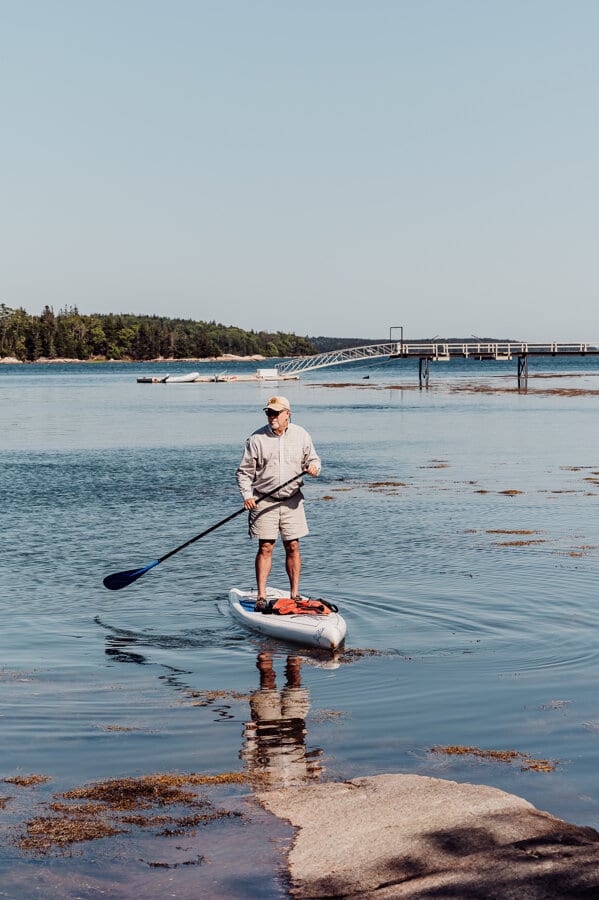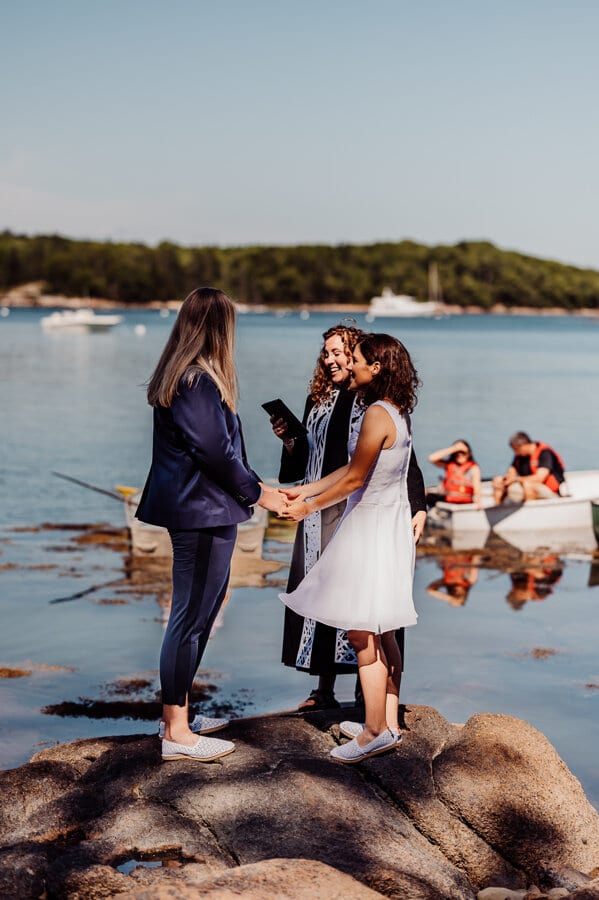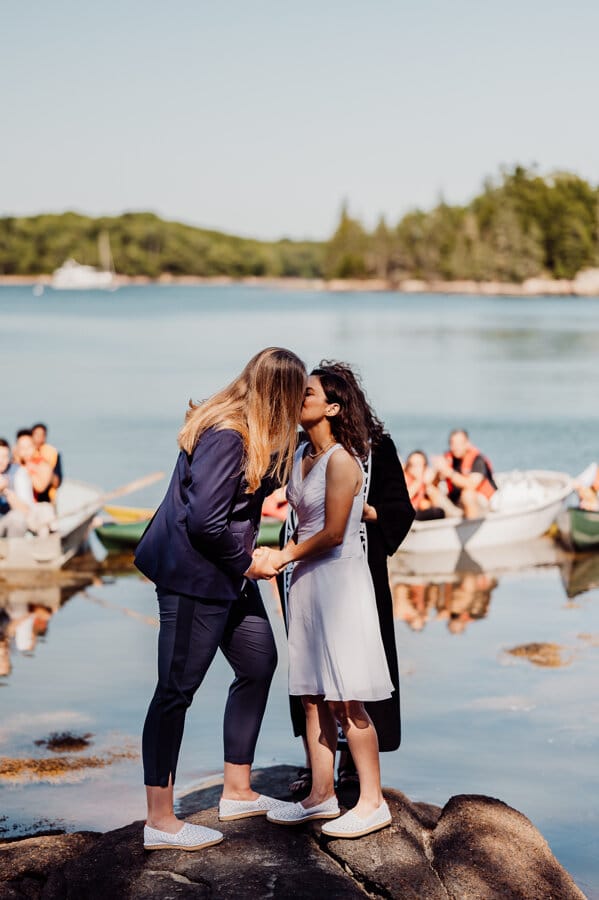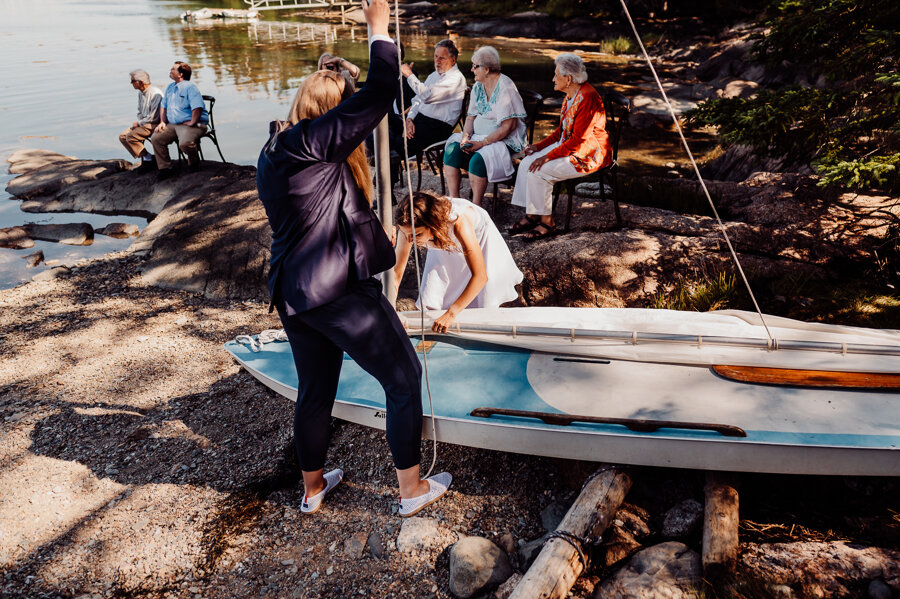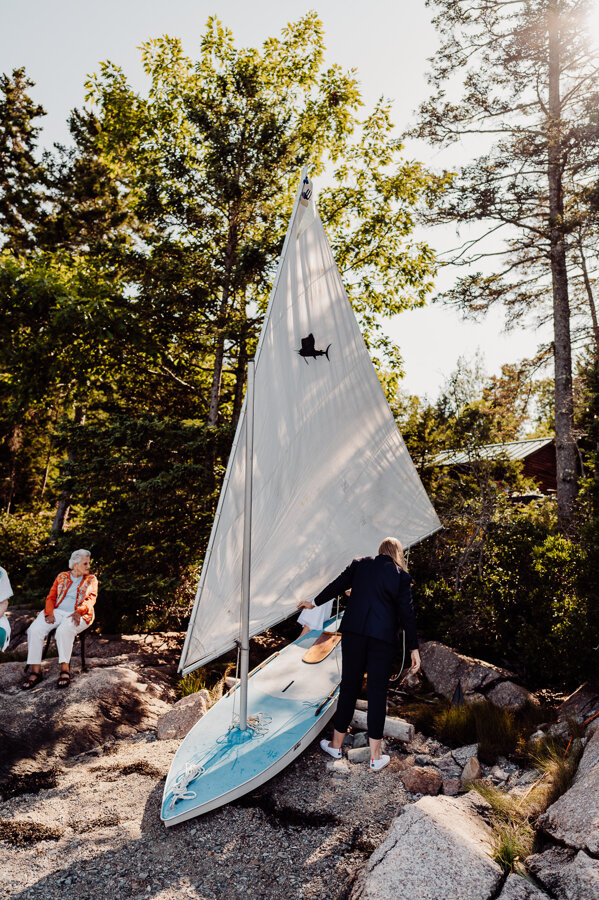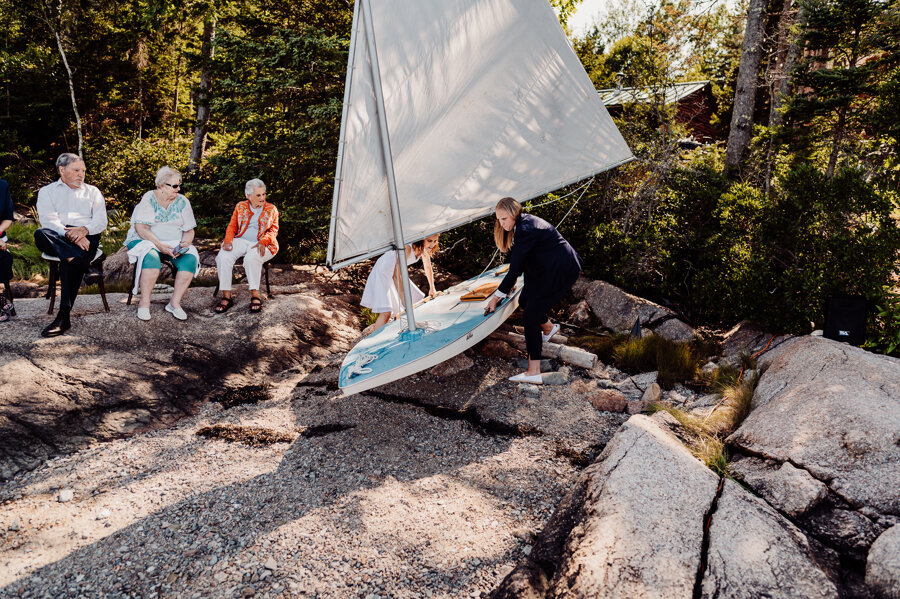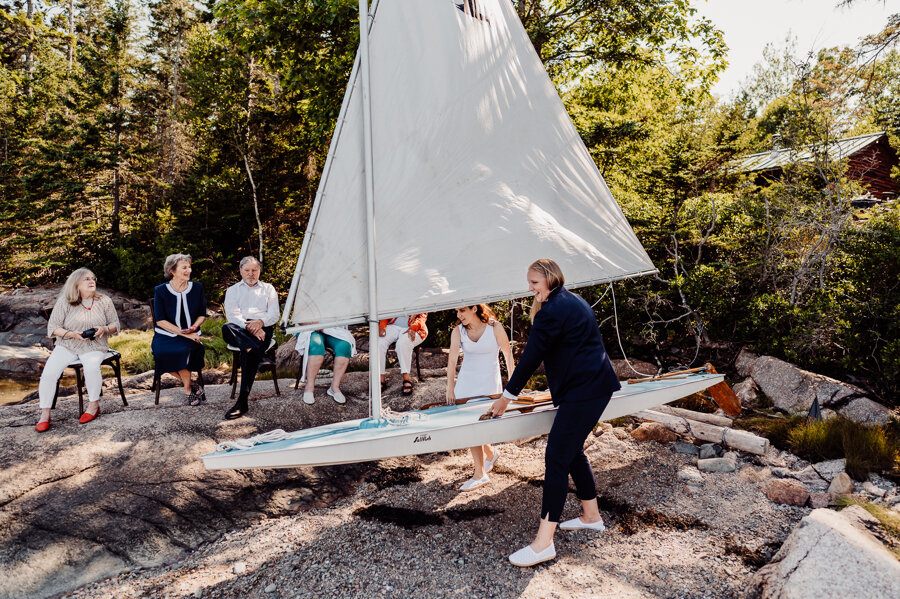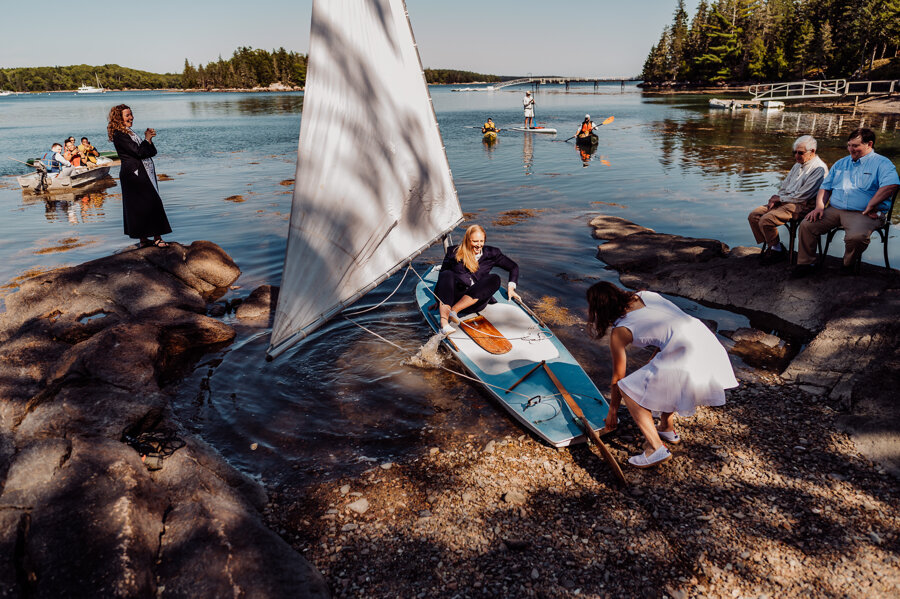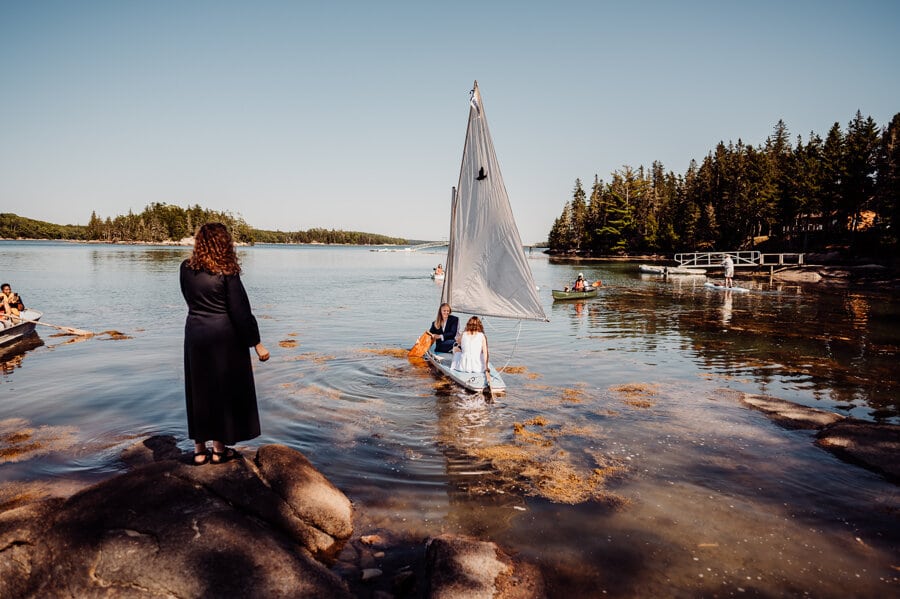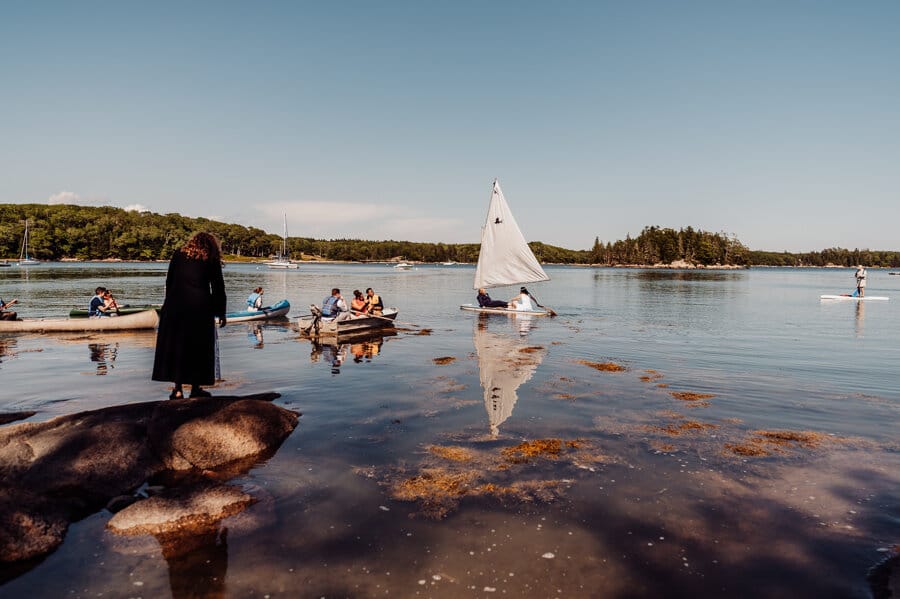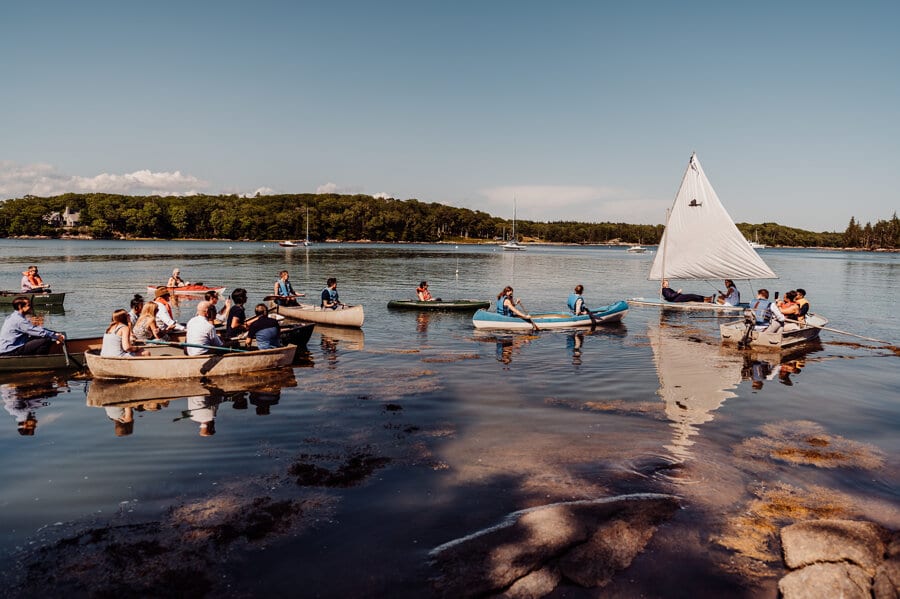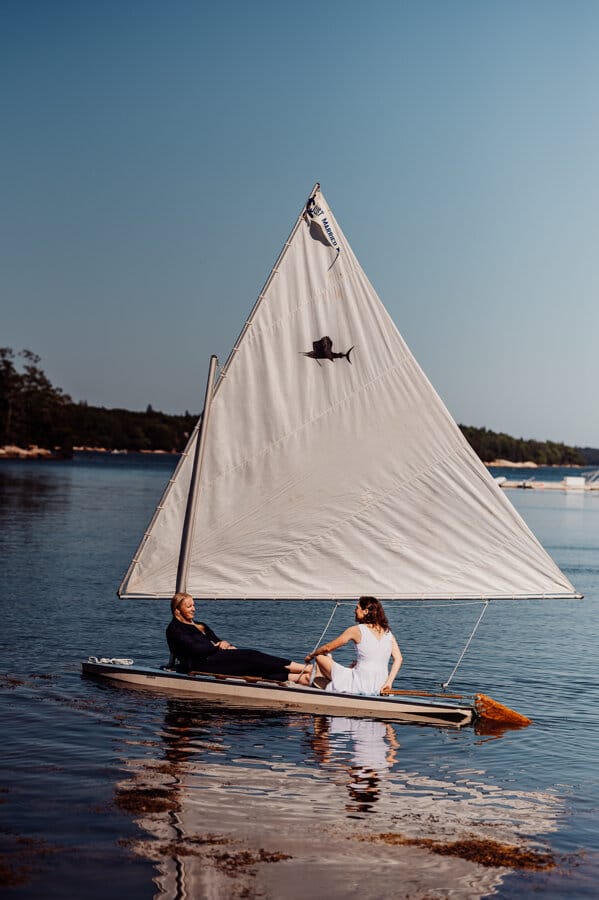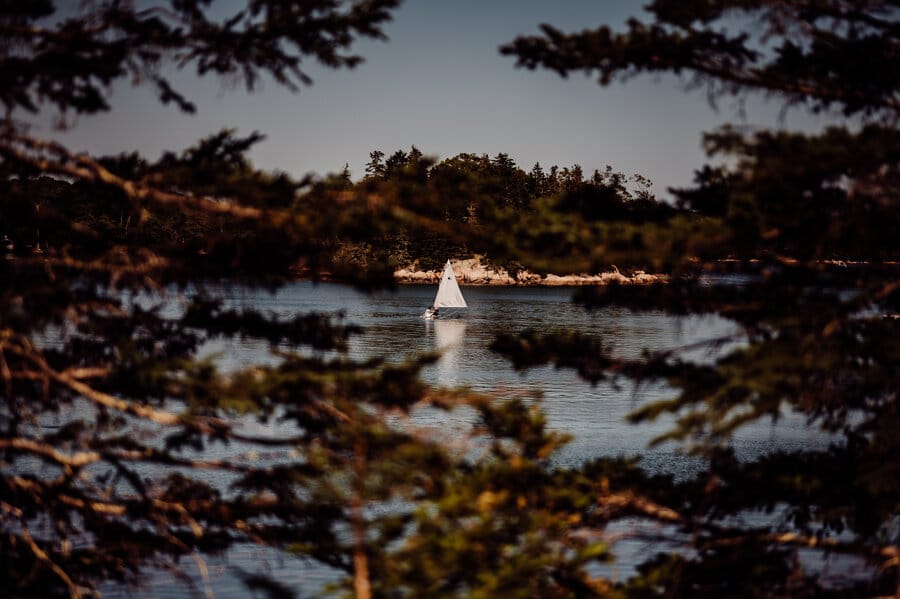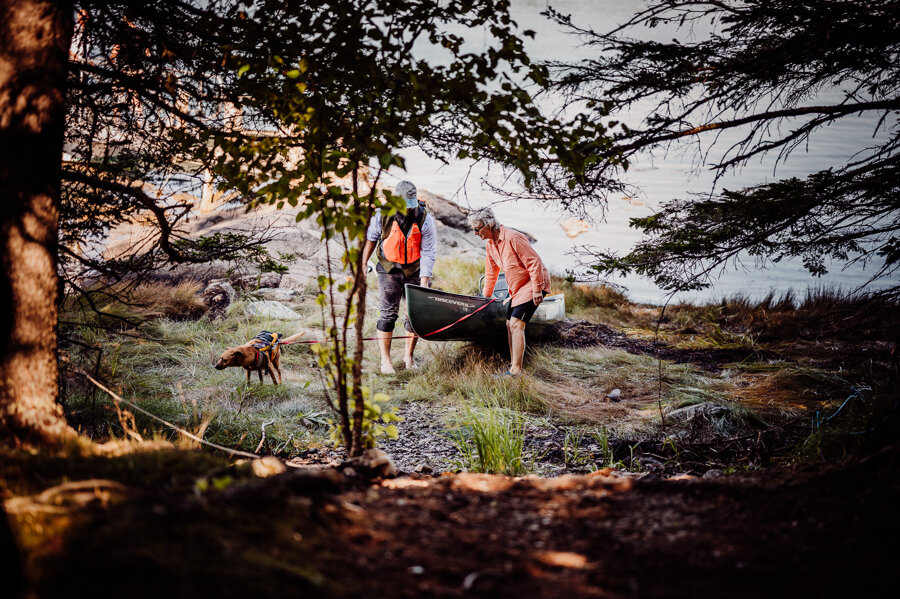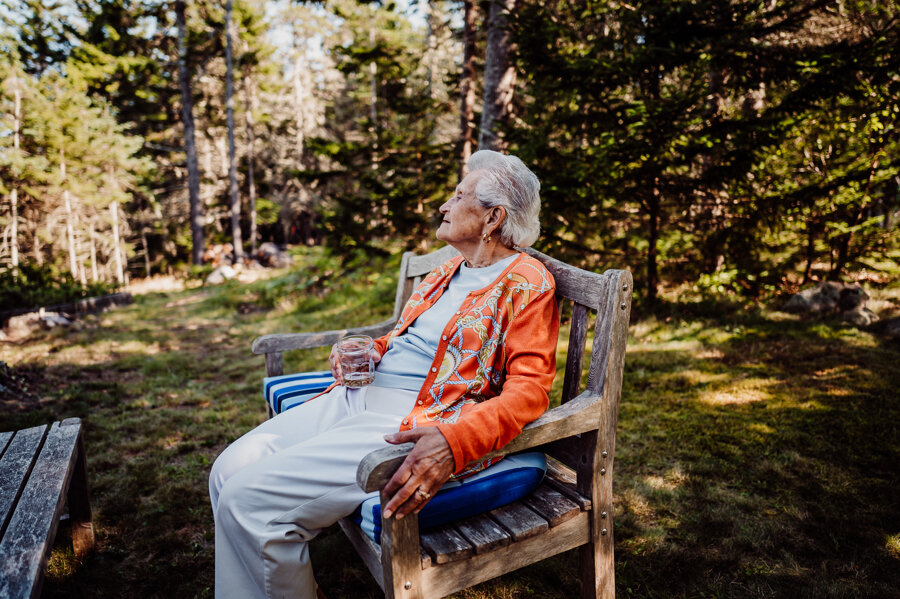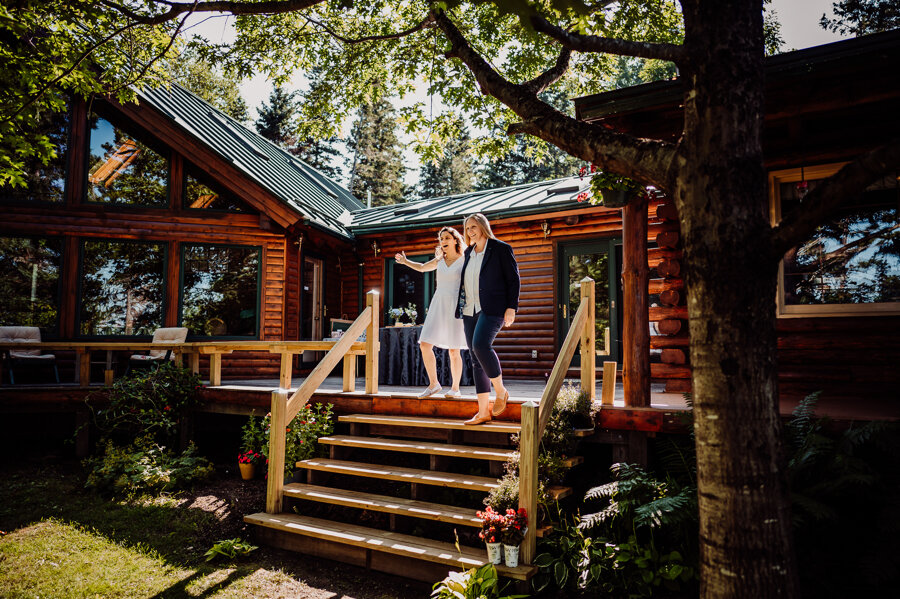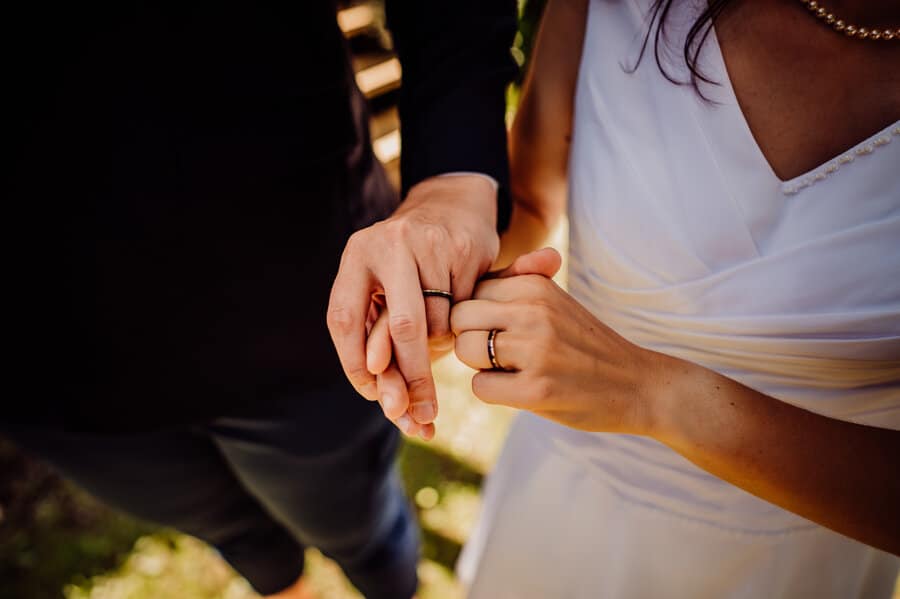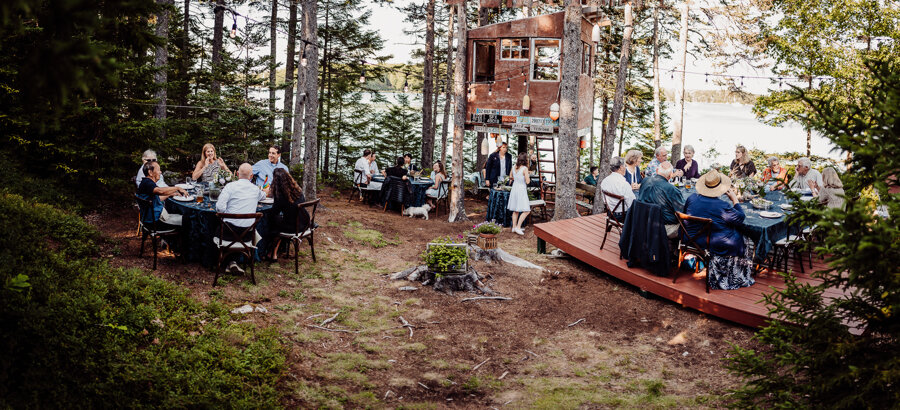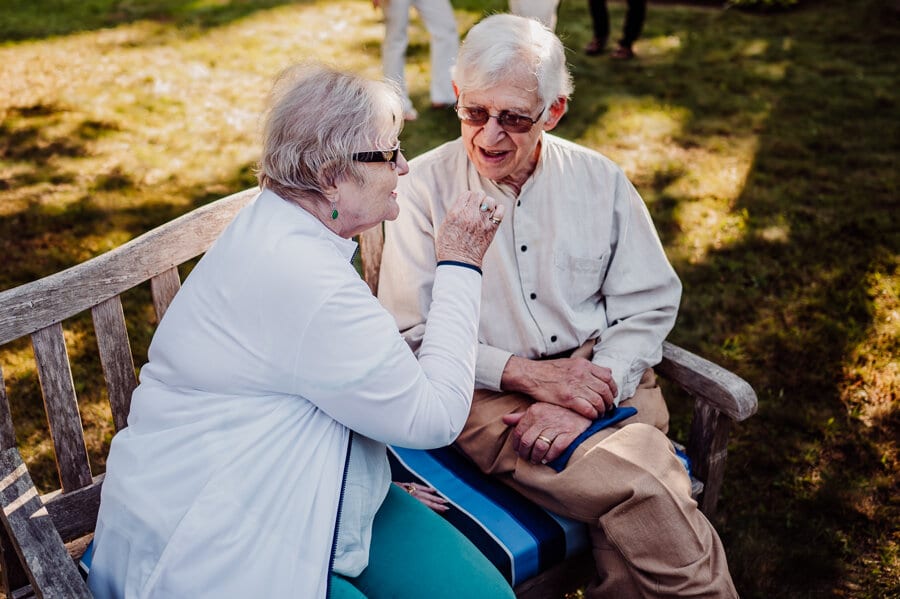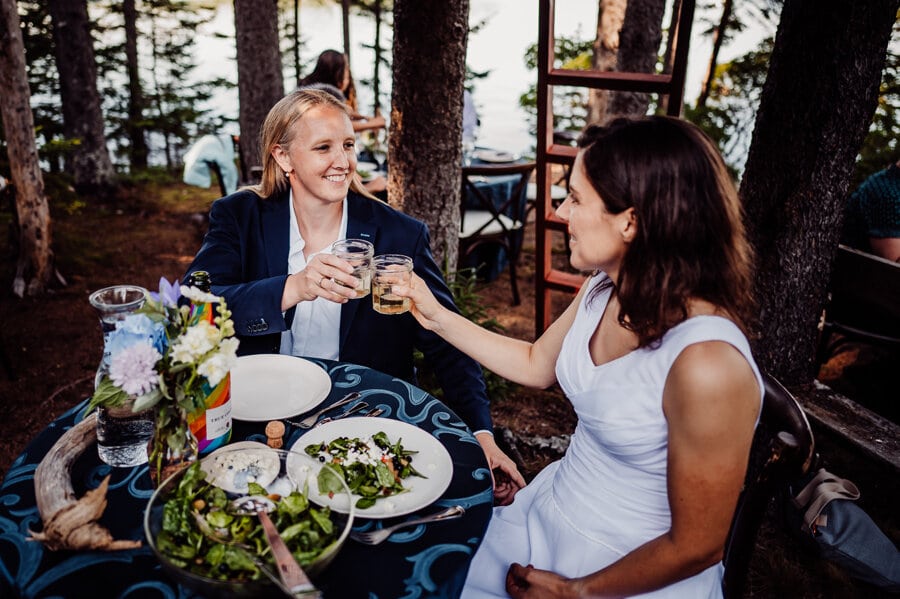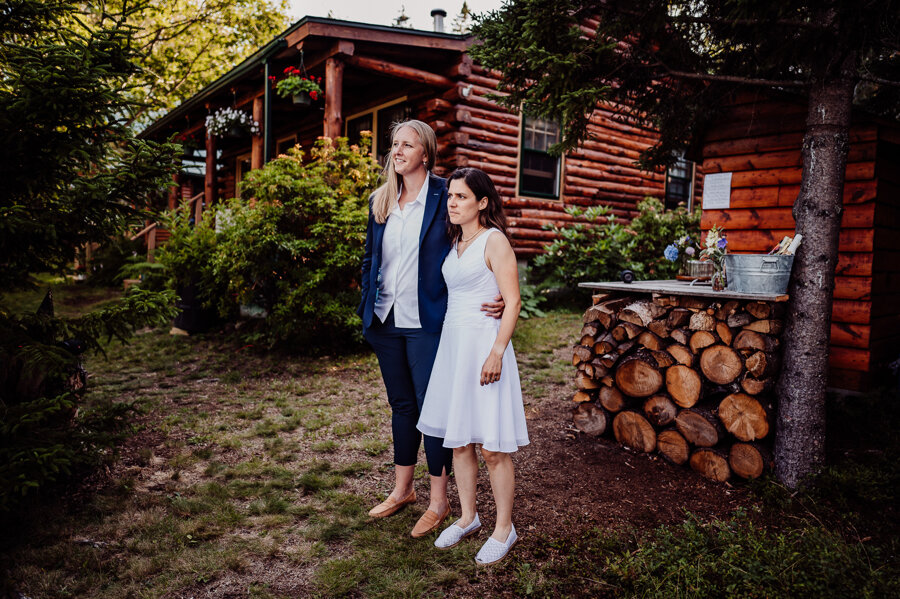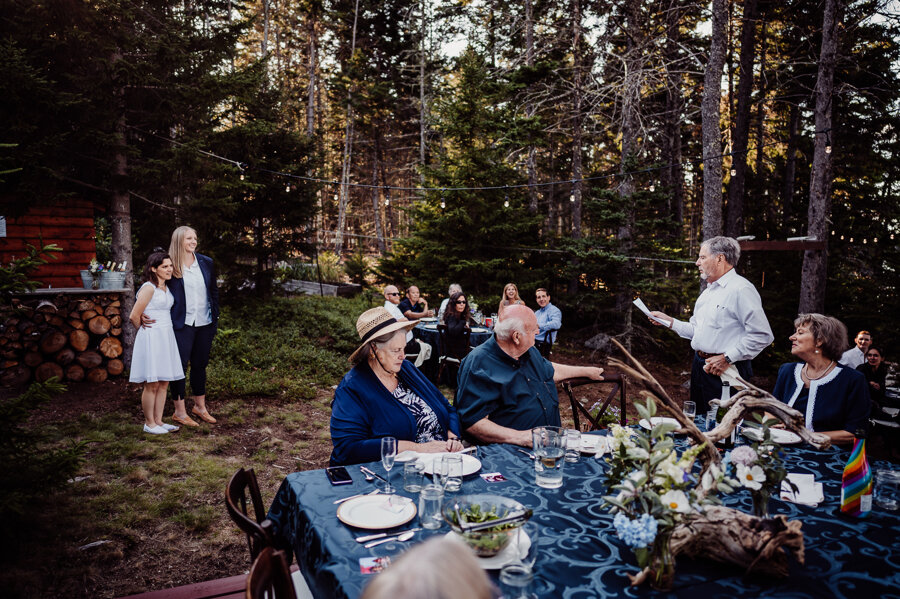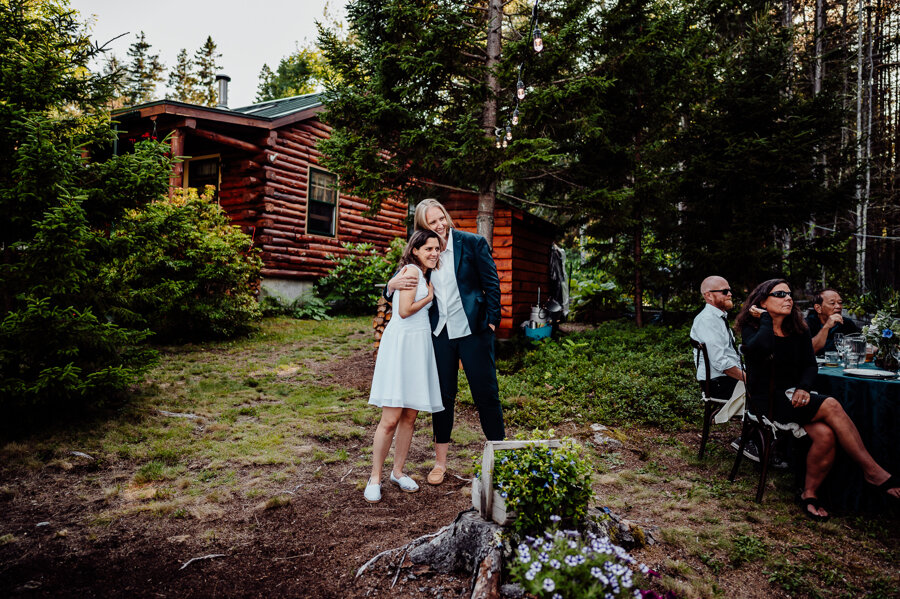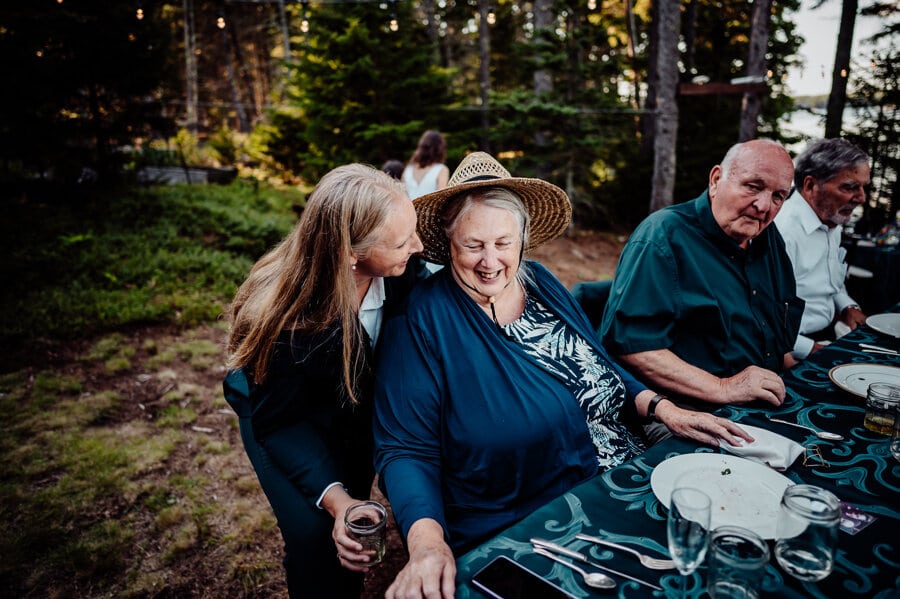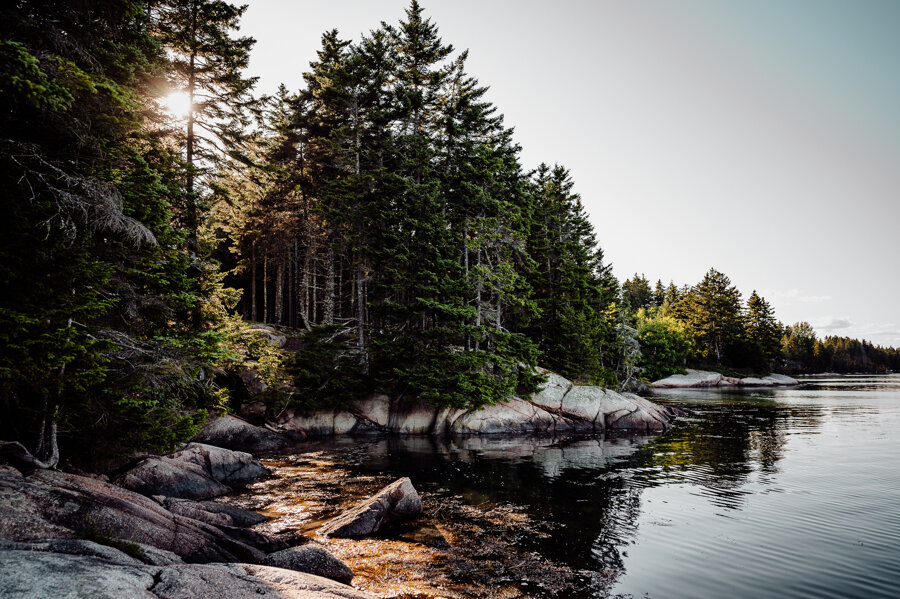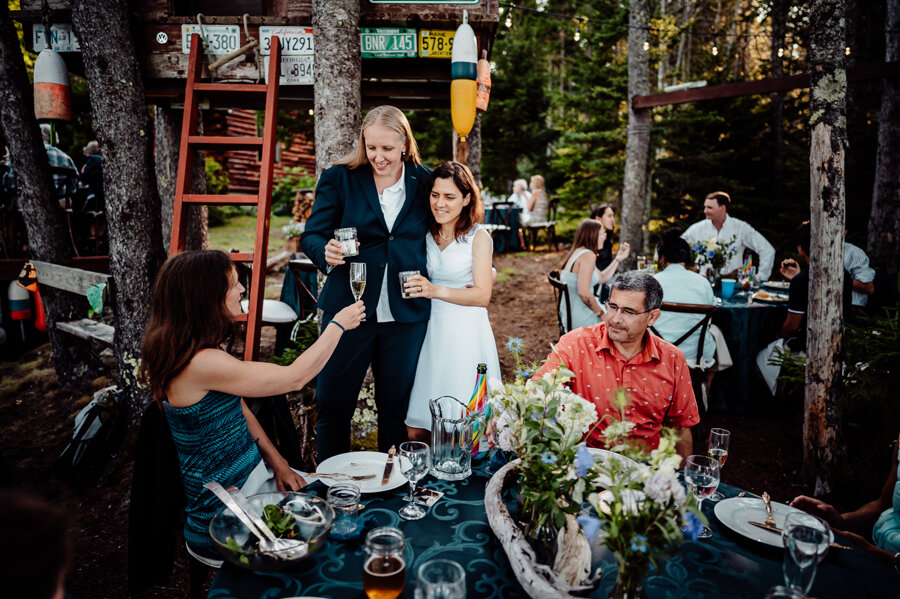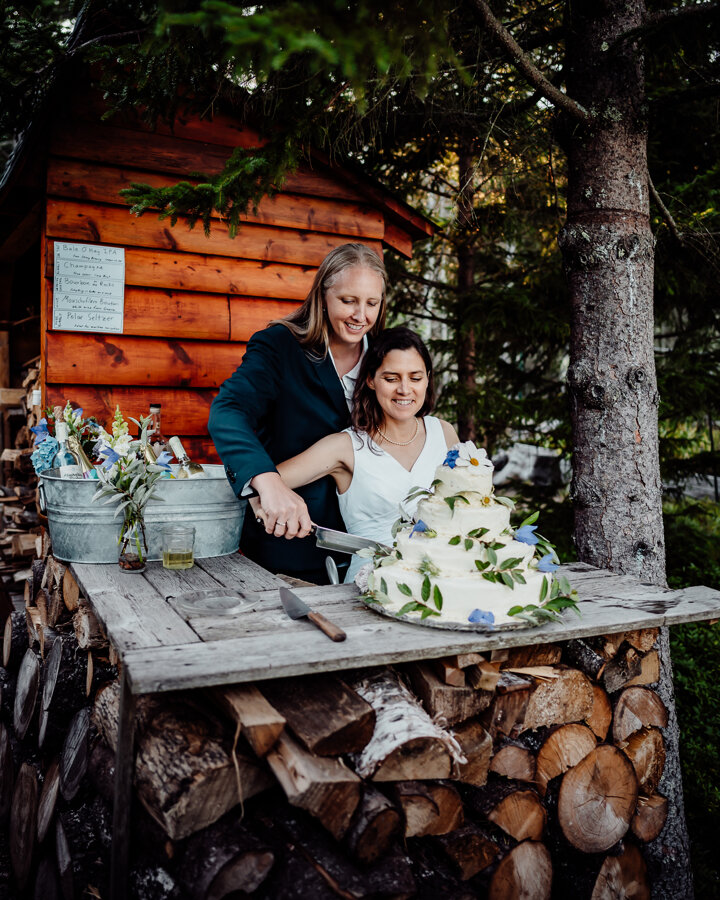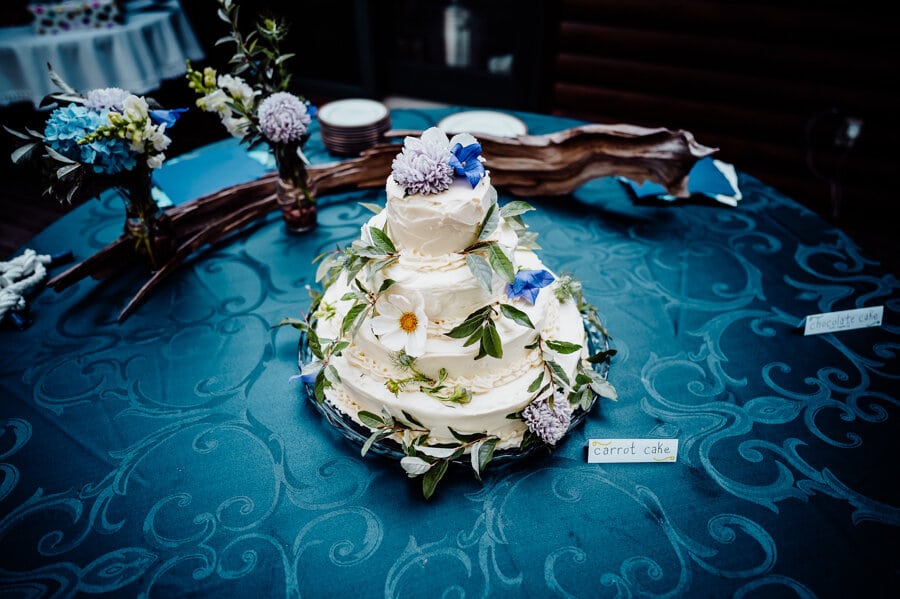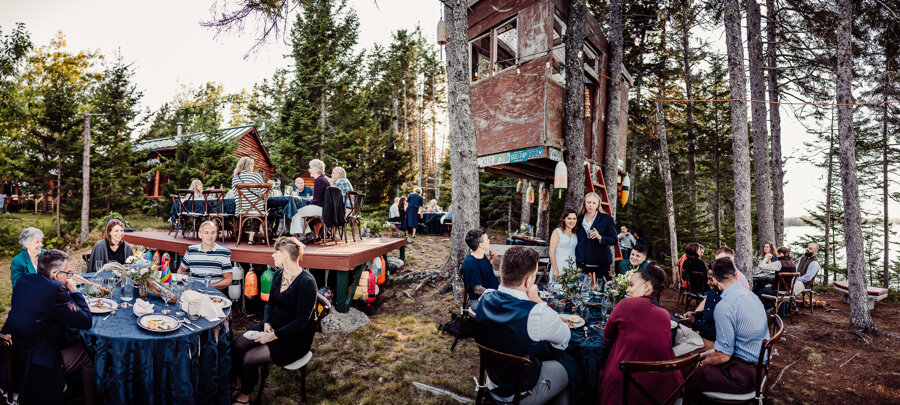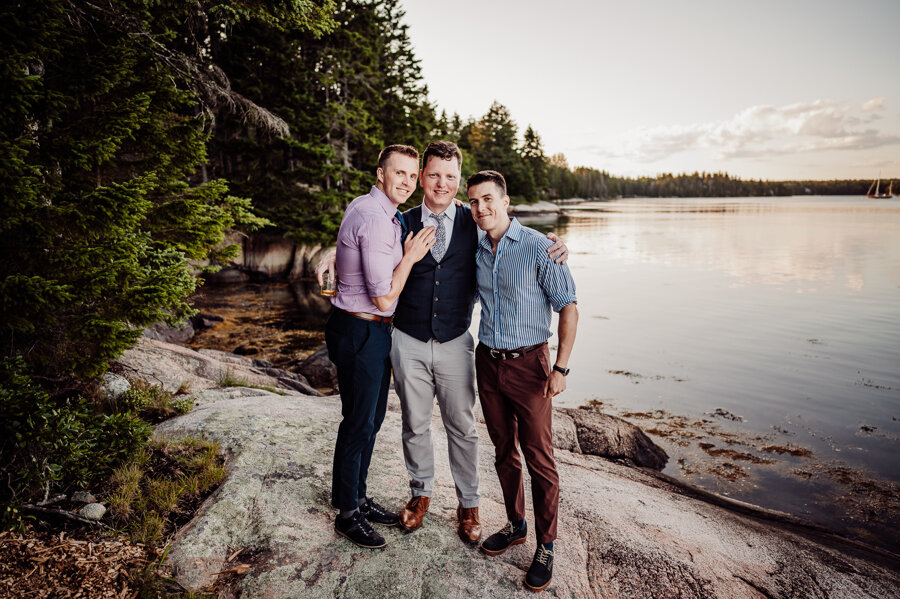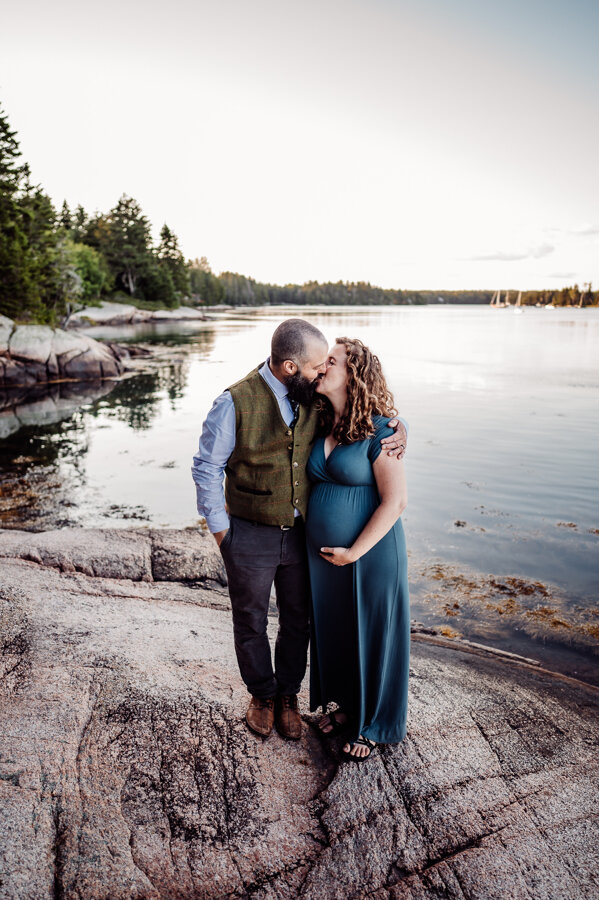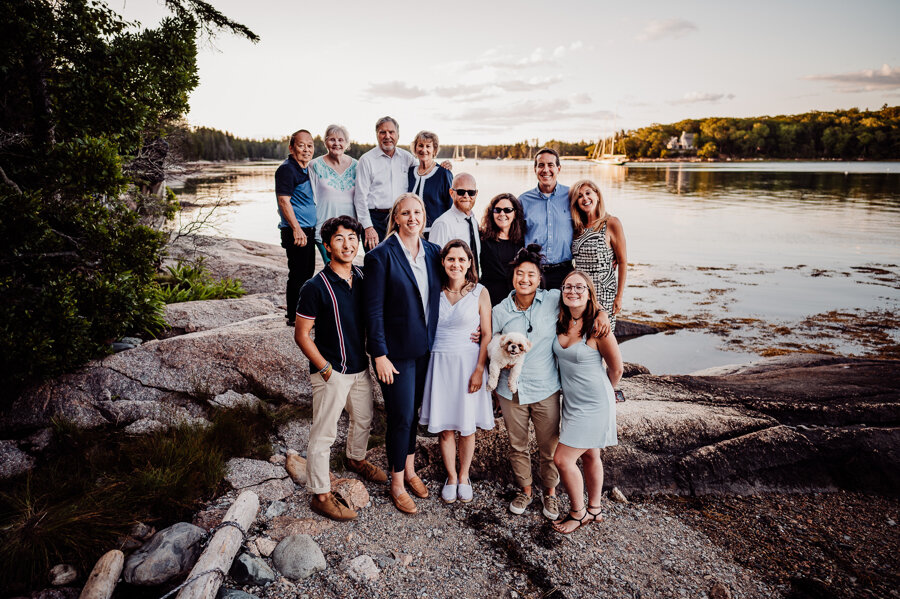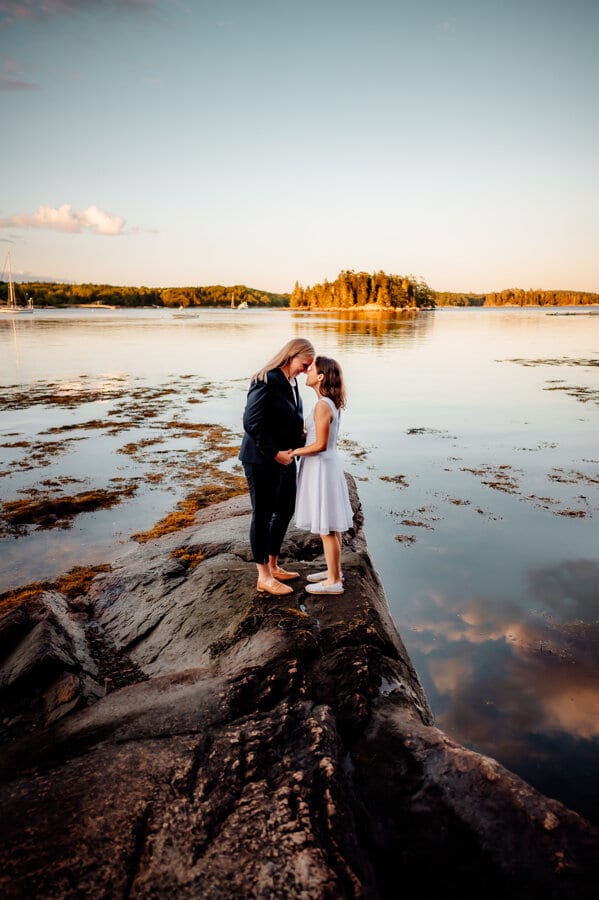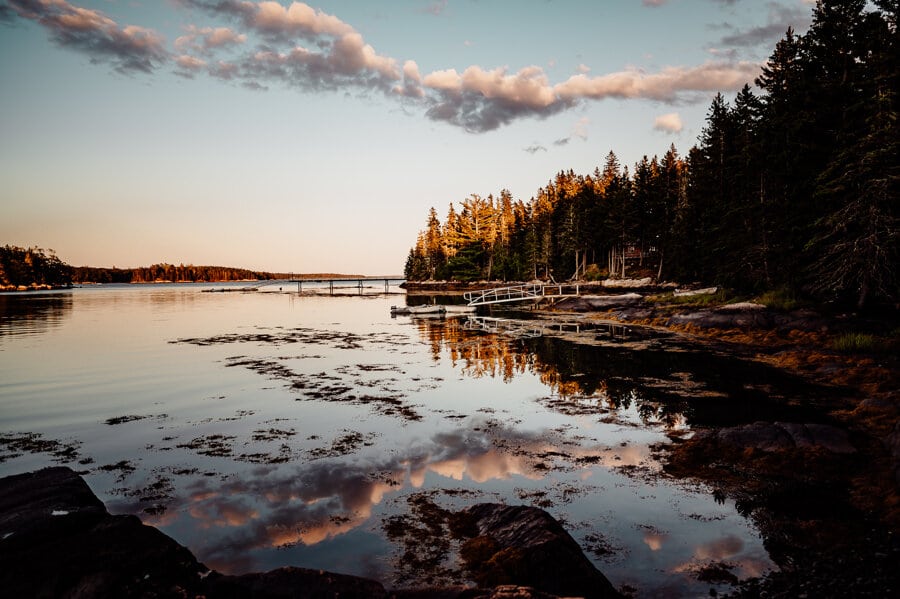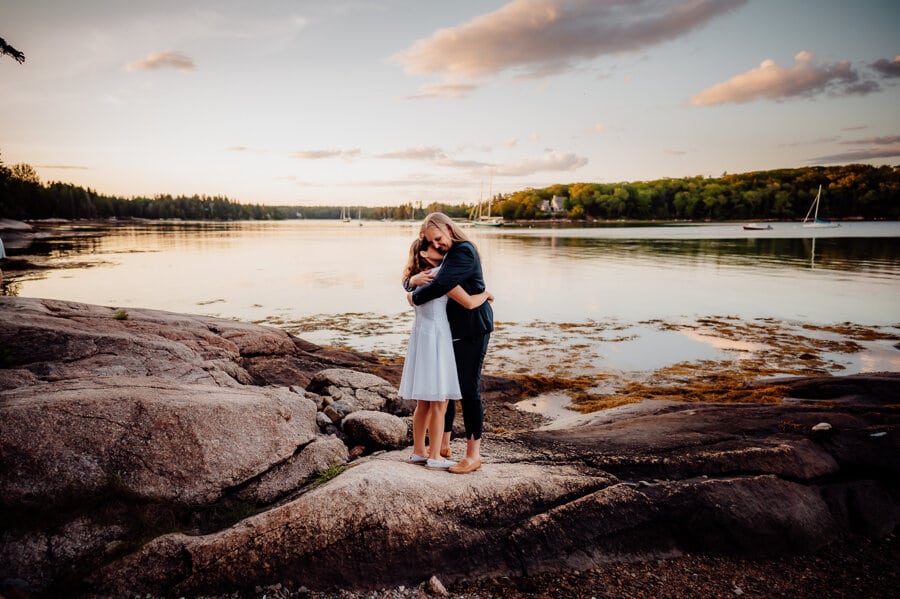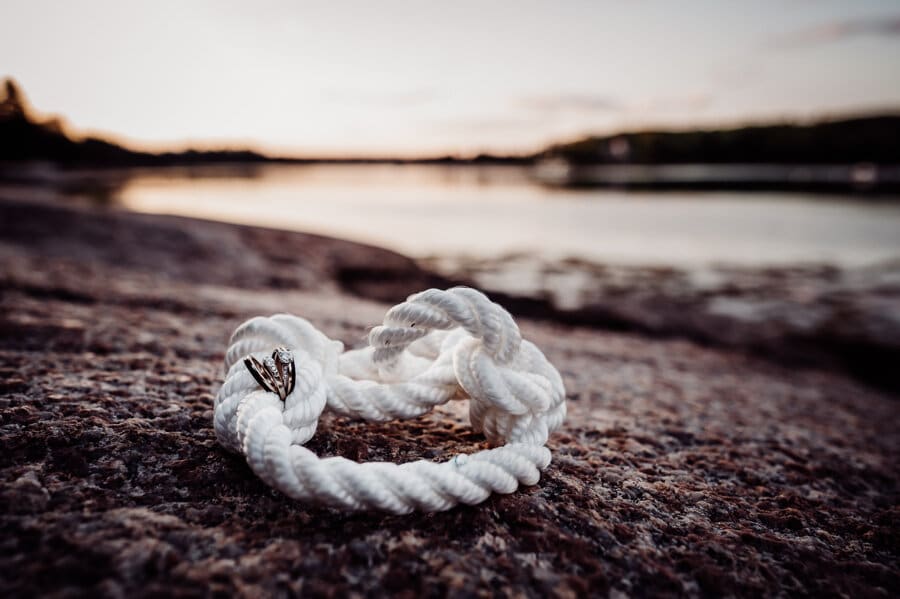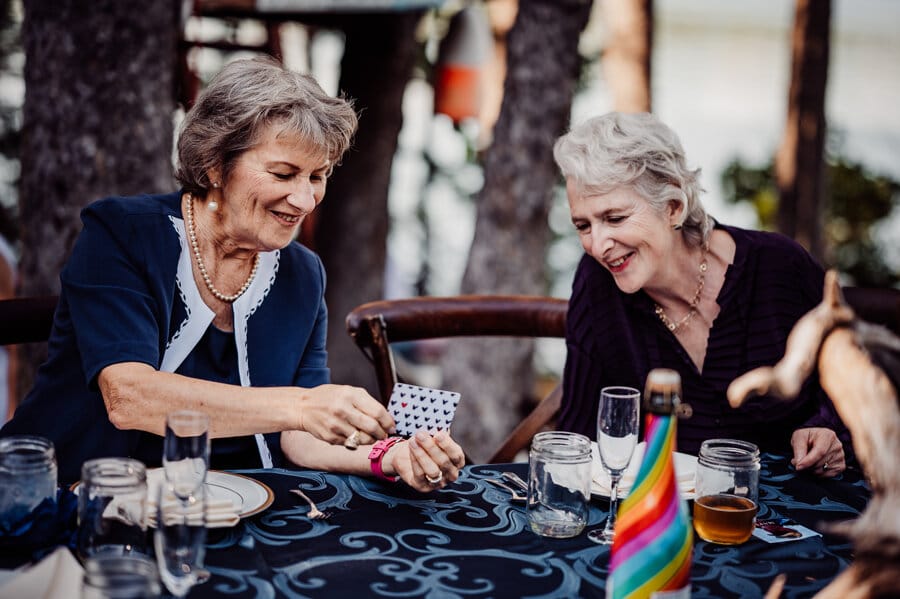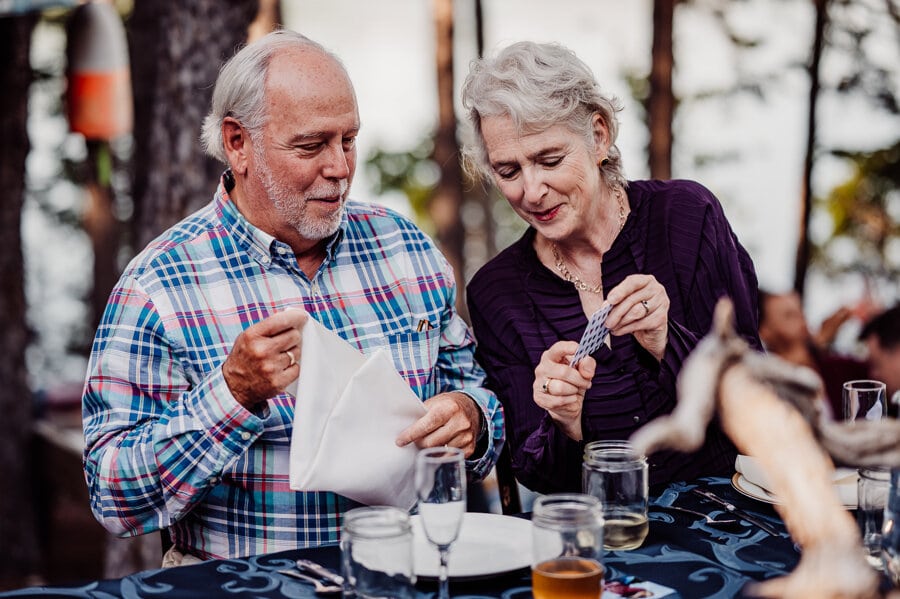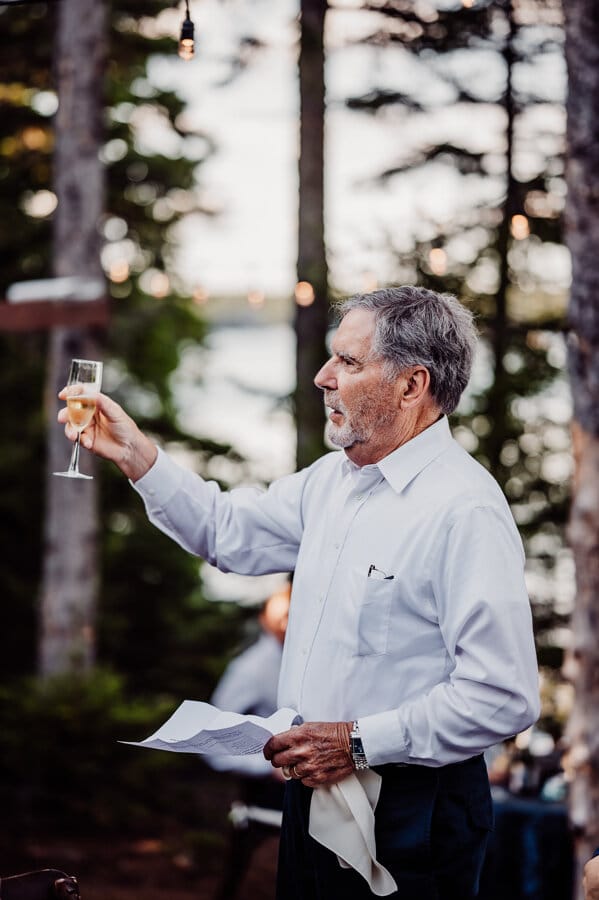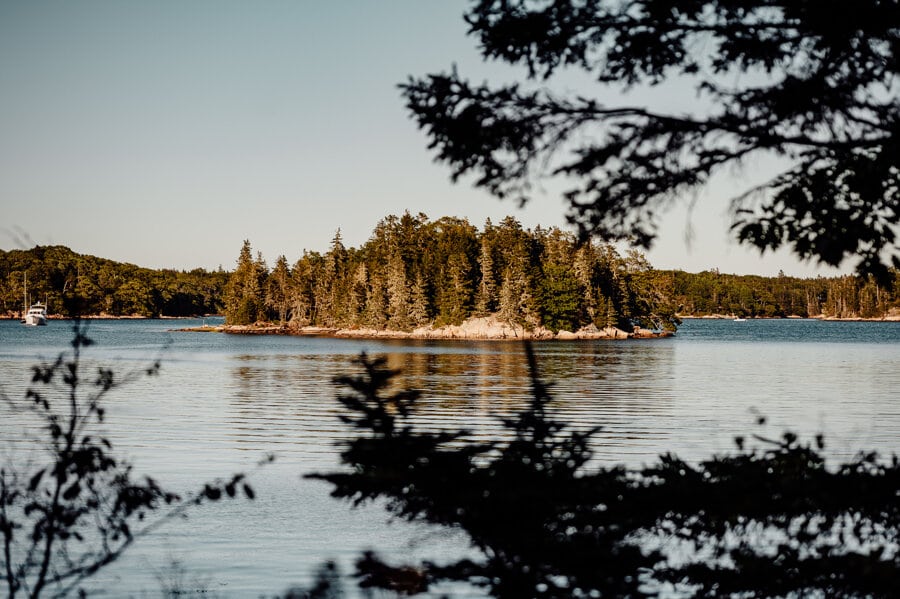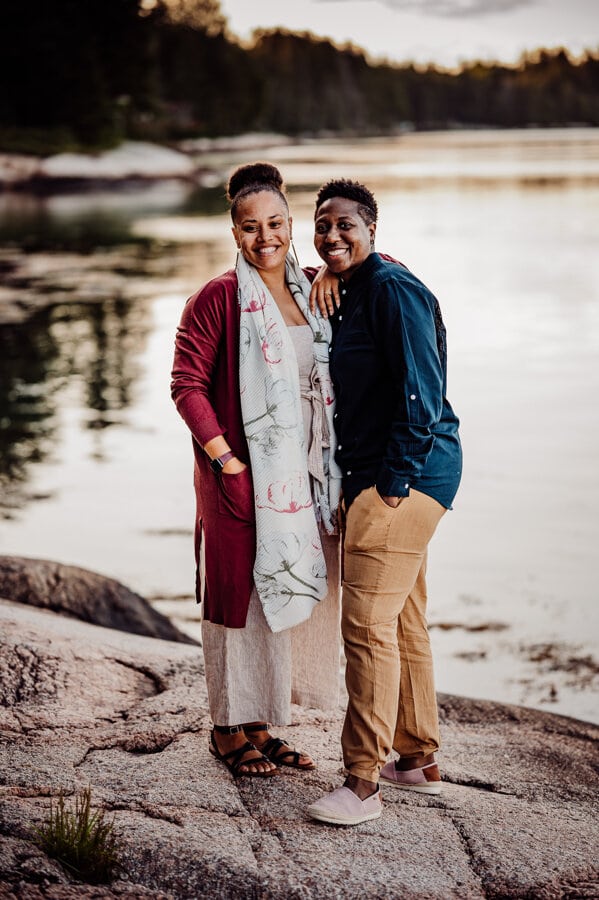 See more same-sex wedding photography by Breezy Photography!